Glass Menagerie
Shock to the System


Saturday June 1, 2002
Stress is really determined by the perceived locus of control in our lives. The helplessness that I experienced when Roach attempted to make me worship him like a deity is an example of a stressor. When the decision to reduce my hours or resign completely lies in my own hands, then I feel as though I am exerting more control over my destiny. Alas, there are many more components to the sickening game of life than a moron like Roach. Take the Ninja Turds, for example. The dolt file clerk has been working overtime to get what she wants. I believe that she has won. Moms makes a lot of secret phone calls to the dolt during the weekdays. I can only go by the little clues that are passed my way occasionally, like crumbs thrown to wayward pigeons in a park. Within two years, moms will ask the Turds to move back into the house. She may give them the deed to the property. I can't be certain, but it would not surprise me. The two-year time frame is a certainty because moms is concerned that the little crapper will not have his own room. The Turds will hold out on renting a larger apartment because they know that moms will give in. The ol' lavahead will be displaced. With this in mind, I may not be able to implement the "phase-out" plan. I will need as much dough as possible to survive.
I took the bus to Kahala Mall again this morning. I went back to Barnes & Noble to buy a dictionary for moms. A guy initiated a friendly conversation with me at the bus stop. He is a mainlander who moved here about a year ago. He's gone through some tough times and is surviving on disability insurance. I am not exactly sure why he decided to chat with me. Perhaps he was lonely. Later, I walked to the gym to do my usual weekend workout. When I was walking back home, I saw the dolt file clerk driving up the street. Sure enough, the dolt and the little crapper were there when I arrived. I stayed out in the back. I could hear the dolt engaged in animated banter. It is plainly obvious that the dolt is happier than a clam. Hence, I am certain that my suspicions are correct. I may have to put the "phase-out" plan on the back burner. Even though moms knows better, she will give in to the the Turds. Whatever happens, I just want to be assured that I incur no financial liability as a result of the Turd's stupidity. I will not subsidize the Turds. And, for future reference, I will not offer any form of assistance to Mr. Turd once the dolt file clerk takes him to the cleaners. He can fend for himself, for all I care.
These are harsh decision, I know. However, I have no choice. My options are dwindling. I do not want to end up like Caroll. She is struggling to survive. For my own sanity, I will have initiate the "phase-out" plan sooner or later. As long as I can make ends meet without dipping into my savings, I will do fine. As you can well see, I will have no time for babes. The decision to remain a monk for life has been made for me. Perhaps it's all for the better.
Sunday June 2
On Thursday, I had sent Bug the appropriate excerpts from the Court Order against Toad. I also carefully worded my statements to indicate that I would have no choice but to report any violation of the Court Order. I mentioned that I was advised by "a good friend and colleague who is an attorney" (namely Pseudo-professor Robert). Bug sent a reply indicating that Toad was not heard from again. There's something really wrong with this picture. I am inclined to believe that Toad never contacted the Asylum at all. This was another one of Roach's mind games. The only cure is to find a few massive Samoans to give Roach a "facial."
I spent most of last night and part of this morning setting up my eBay account. I have listed a few items. Let's see how the auction goes. If it goes well, then I may put more of my life on sale. I walked to the gym again and did a short cardio workout. Tomorrow, I return to the salt mines. I will spend part of the week on my analysis of my financial situation. I know that the "phase-out" plan will take effect, but I'm not sure when it will happen. The sooner, the better.
Monday June 3
A grueling day at the Asylum. Shirley stopped by my class. "Did you miss me?" she asked. Later, we ate lunch at Taco Bell, just like old times. I discovered that two of my auctions on eBay were ended prematurely. It seems that my hurdy-gurdy DVDs were not acceptable. I came to discover that they must be listed in the "Mature Audience" category. The whole eBay site has turned into a huge albatross. It's difficult to find any information. And, the sheer number of bells and whistles is mindless and irritating. I will try to list my hurdy-gurdies in the proper category later this evening.
Kevin mentioned that there is a new faculty member at the Asylum. He teaches in the Medical Office program, but he is also doing computer classes. Thus, what April mentioned as a rumor was correct. Kevin was perturbed because he has not been able to teach any additional classes. He was told that it was a matter of "seniority." Yet, the available computer classes are being given to the new guy. Whassup wi' dat? At this point in time, I am merely collecting a paycheck. If I must stay on longer at the Asylum with a full load, then I must go into "survival" mode. With the continuing plunge in the stock market, I am being thrust deeper into wage slavery without even trying. Sheesh!
Tuesday June 4
Kevin disclosed to me that Mike's load has been reduced to only two classes. In fact, I have taken over one of his classes. Has Roach actually become a vertebrate? Has hell frozen over? Kevin and I discussed our individual strategies to cope with the Asylum. So far, I still have not ascertained when I will give the Asylum the final heave-ho. Well, at the least, I learned from Kevin that I can sign up for a minimal health plan for under $200 per month. Not much of my life makes sense to me. When I emancipated myself from rampant materialism, I became devoid of any sense of purpose as far as wage slavery was concerned. In implementing my five-year financial plan, I discovered how difficult it is to save any dough. I could have quite a few nice toys if I spent every dime that I earned. Yet, I look at my paltry savings and it just doesn't seem like much at all.
I have sent notice to close yet another credit card account. I have only used one credit card in the last few years, and I pay off the balance each month. So, there is no sense in having additional credit cards around. I certainly don't want to increase the chances of being a victim of credit card fraud. Sheesh! The PayPal logos are not showing up for my hurdy-gurdy DVD auctions on eBay. Yes, I had to give in and set up another PayPal account. Perhaps I will use it later to solicit donations for LoserNet.
Wednesday June 5
I heard through my own network that the new guy at the Asylum is Mike's buddy. Hence, Mike decreased his class load to spend more time with his cell phone business. So, Roach has yet to become a vertebrate. What a loser! I almost didn't go to the gym, but thought better of skipping a day. I did a quick cardio workout. While on the StairMaster, I noticed a new blonde babe in the gym. I didn't have my dork glasses on, so I could not see her too well. I was actually looking for that hot Asian babe whom I always see in there. As I was leaving, I heard someone call out my name. It was the handmaiden. She is now a blonde. As a matter of fact, I saw her at the gym in Hawai'i Kai a couple of weeks ago. I wasn't sure if that was the handmaiden since I only saw her from the side and the person in question was a blonde. The handmaiden has always said that she wanted to be a blonde. She also said that she wanted silicone breast implants. She's living her dream. I thought that I'd include the scandalous picture of the handmaiden again (see right) that appeared on the Net two years ago (see this chapter). Now, just imagine that her hair is totally blonde.
I didn't bother to stop and chat with the handmaiden. I try to avoid any kind of encounter with her. There are too many other issues that have a higher priority. And, I don't particularly care to listen to the antics of the "cocktail party" crowd. My life is with the lower rank-and-file. Nothing more. Nothing less. My auctions for the hurdy-gurdy DVDs were ended prematurely again. I almost can't believe this crap. I will wait until next week to list them again. I must clear out my hurdy-gurdy DVD library to make room for my new Tera Patrick collection. Sheesh!
It's times like these that make me appreciate the monk life. No wild thing, but who really cares? I'm already entering the Viagra Years. Soon I'll also be on a soft diet. The sinister kahuna has sure been working hard to cause my mind to snap. It has dispatched its minions like Roach and the handmaiden to make my life miserable. As a monk, I am used to the wages of penitence. There are those who are meant to suffer. Sacrificial anodes. Without us, there would be no winners.
Thursday June 6
An uneventful day. The accreditation team is going to visit the Asylum in a week. Roach sent out a patronizing memorandum to all the faculty. It was poorly worded and insulting to my intelligence. Roach was trying to use his puny mind again, which is a dangerous task for him. Roach wants all of us to put on the best Dog & Pony Show possible. As for me, I am not doing anything out of the ordinary.
I downloaded and installed the latest upgrade for Mac OS X last night, which took nearly two hours. So far, everything works fine. I am still very happy that I switched to Apple. During the day, I must use Windows computers. What a joke! The experience is always so frustrating. I checked eBay today and noticed that the case for my Bose Acoustic Wave will probably sell. I also performed a search and discovered that people were selling many clones of Mr. Potato Head, ironwood turtles, and those lovable Chevron cars. It makes no sense to list those items. There is even a listing for the same vintage Mrs. Miller album that I own. Sheesh! There are also five listings for Fujifilm digital cameras like mine. So much for putting my whole life up for sale. Well, that only means I should call it a day and spend the rest of the evening with my beloved iBook. Why are people selling Mr. Potato Head on eBay?
Friday June 7
Another uneventful day. I restored my monk haircut. However, I didn't have it cut short enough. I was glad to exit the salt mines. I have been giving a lot of thought to my situation. I believe that I will have to continue with my five-year plan as scheduled. The latest stock market crash has resulted in more losses for the ol' lavahead. This is a losing battle. Moms made Lau Lau for dinner. It has been over two years since moms last made Lau Lau. I ate three of them, and now I feel a little queasy. I am listening to my beloved Bose Acoustic Wave, as we speak, in an attempt to digest my meal. What a Summer I'm having!
Saturday June 8
Moms cooked a whole mess of food and delivered it to the Ninja Turds this afternoon. I lapsed in and out of coma for most of the day until I decided to walk to the gym. The mediocre workout did me well. I had to drive my six-four all over Hawai'i Kai to find a box large enough for the Acoustic Wave case. Yesterday, I found one at Mailboxes Etc. in town, but the price was over eight bucks. What a rip-off! The cardboard stock was so thick that the box was extremely heavy. I found a decent box at City Mill today. However, it is over twice the size that I needed. Even a simple task can turn into a nightmare for the ol' lavahead.
I still plan to list a few more items on eBay. A significant portion of my hurdy-gurdy DVD library should be listed early next week. I will also list my remaining music CDs, and my digital camera. I may also list my Nova Spirit Taser-like device and the ironwood turtle that the handmaiden gave to me.
I am moving further and further into the realm of a hermit. I spend my spare time vegetating alone, and I don't seem to be too concerned that I am at the point of no return. Unlike other guys, I don't seem to be too concerned about finding a babe. Once I complete my hurdy-gurdy library with a few Tera Patrick DVDs, I'll be good to go.
Sunday June 9
I tried to fix the oil gauge in my six-four. First, I spent $34 to purchase another sending unit, only to discover that there was nothing wrong with the old one. Later, I took the whole gauge panel apart in order to find the problem. Armed with my lousy Chilton's manual, I traced the wiring. The problem seems to be the gauge itself since it is the only other component in the loop. I tried to put the gauges back into the dashboard, but I ended up shorting out the whole thing. The flexible circuit board on the back of the gauge cluster was melted. This simple task has turned into a nightmare. Could I have expected less? The oil gauge fiasco will end up costing me several hundred dollars.
I was in a bad way after that. Once again, I was reminded that I am a slave to my possessions. I was on the verge of senseless violence. Well, that anger may have been augmented by my viewing of Falling Down again last night. Sheesh! Moms and I had to visit Uncle Take in the hospital this afternoon. I drove my six-four, although I had no idea whether any oil was flowing through the motor. Well, it didn't seize up, overheat, or explode, so I assume that I have no problems with the lubrication system.
Shirley called this morning. We chatted about the usual nonsense. Actually, I wonder why she calls me because we always talk about the same nonsense. I told her about the ordeal with my six-four. "Why don't you get rid of that thing and get a regular car?" she asked. If I was Big Money Grip, then I would have done so. However, I am not planning on increasing the duress I must experience in wage slavery just so I can roll with some new wheels. That kind of crap is for young studs, out to impress the babes. Well, I'm going to try to chill with Gardner Mckay's Stories on the Wind and Hearts of Space this evening. I may even list a few hurdy-gurdy DVDs on eBay. This is what I call livin' large in a small way.
Monday June 10
An uneventful day. I talked with Jacqueline, one of my former students at the Asylum. I have not talked with her for a long time. She told me that she was dismissed from the campus today because of her grades. She also cited a few problems in her classes with Mrs. Quixtar. I have heard the same allegations of favoritism and other slimy behavior from other students as well. However, she is untouchable, just like her husband Mr. Quixtar. I was surprised to discover that Jacqueline is the same age as Shirley, considering that she has a kid. Of course, that should come as no surprise. After all, most of the babes at the Asylum have kids.
Shirley stopped by my class. We ended up at Jamba Juice for lunch. After that, I took a regular bus home. I had to mail off the Bose Acoustic Wave case, since it has been purchased. I also included a box of macadamia nut chocolates. Then, I stood in line for about 20 minutes at the Post Office in Hawai'i Kai. Don't any of these rich [rectums] work for a living? The damned thing cost me $26 to ship and insure since the box was oversized (like the ol' lavahead's cranium). Overall, with all of the fees that were deducted by eBay and PayPal, as well as my underestimation of shipping costs, I ended up with a just few dollars. What a maroon! Let's hope that I can make a little more off of my hurdy-gurdy DVDs.
Tomorrow is King Kamehameha Day, so it is a holiday. I need the time off. My mind is ready to snap. I discovered that Speak! III by LoserNet is no longer around. Someone has terminated the service for me. Oh well. Who cares? I walked to the gym for a quick workout late this afternoon. Then, I lapsed in and out of a coma to set the tone for my day off. Can it get any better than this? Not really.
Tuesday June 11
Oddly, Speak! III by LoserNet is back. Whassup wi' dat? Nothing seems to make sense to me anymore. I am not getting much out of life except grief. The ride home on the bus yesterday is a case in point. The bus was extremely crowded, mostly with locals. No matter how disheveled they looked, they all had full-featured (read: big money) cell phones. I am almost certain that none of these people are holding down any kind of job. The crowds of people everywhere are mind-boggling. There is no escape from the moronic cattle disguised as humans. I thought of going to Barnes & Noble this morning. Why bother? I would only spend plastic money on something stupid like a music CD that I don't need. And, I would have to deal with the usual crowds of idiots.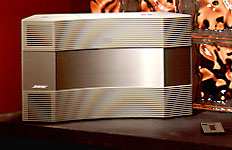 There really is nowhere to go. In Convalescent City, I could easily escape civilization because the adjoining areas were sparsely populated. In Hawai'i, there's no place to go. The influx of rich mainland [rectums] is totally out of hand. In addition, the poorest of the locals are breeding like there's no tomorrow. The whole island is infested with imbeciles. I can see why people act so strange here. They are all mentally insane. So, I lapsed in and out of a coma for most of the day. I walked to the gym in the afternoon. I also listened to the psychotic classical pieces on public radio, courtesy my Bose Acoustic Wave. I have come to realize that my purchase of the Bose Acoustic Wave was the only major accomplishment in my life. Ever since I purchased my beloved Bose Acoustic Wave, I have had no other tangible goals. Sure, I currently have my five-year plan. But, it's not a big deal. I am saving money for no apparent reason. I have no desire to spend the money, so it is essentially useless. I have often entertained the idea of divesting the Bose Acoustic Wave, but that will never happen. All I want is a simple and quiet life.
The ugly ho' has apparently moved back in the House of Lolo, much to my chagrin. Her BoyToy must have wised up and kicked her out. Can't say that I blame him. Well, I'm going to listen to a couple more hours of psychotic classical pieces on public radio before calling it a day. I've discovered some meaning in this genre of music. This meaning cannot be derived from popular music. Money drives most of the music industry. Only standard "cookie cutter" crap is mass produced for public consumption and at a premium price. The lyrics of those songs promote the highest level of debauchery. Is this what we call "entertainment"? No thanks.
Wednesday June 12
The world is going to hell in a handbasket. Everything is spiraling out of control. Something big is goin' down, and it ain't about terrorism. The terrorism nonsense is just a smokescreen. Even the economy is mirroring the fear of the unknown. Yet, there are curious signs which indicate that something is up. There is a massive amount of capital outflow out of the country. The dollar has now plummeted. The stock market is completely erratic. Yet, interest rates are artificially low. Savings trends are at an all-time low. Credit trends are at an all-time high. All indications seem to point to the conspiracy of the "New World Order," comprised of the world power elite. My fears were confirmed when I read the most recent articles by Al Martin. His explanations have filled the gaps in my own theory. The ultimate goal is the consolidation of wealth into "tighter, righter hands" and the enslavement of the masses. However, I cannot seem to understand why the masses must be enslaved even further. What purpose can it serve, other than some kind of depraved form of entertainment? Why are we being pushed into poverty, deprived of health care and retirement security?
Shirley and I ate lunch at Taco Bell. It's kind of a ritual that I look forward to, even amidst the rumors which may surface. I have had no bids on my hurdy-gurdy DVDs. I may have to lower the price. I finally printed out the 2001 Federal and State tax tables. Now I can analyze what my ideal salary should be. I plan to reduce my income to below poverty level once the goal of my five-year financial plan is accomplished. I will then be in full survival mode. I have 18 months to complete my analysis, so I won't make any commitments yet.
Thursday June 13
I lowered the bid price of my hurdy-gurdy DVD auction, but so far there has not been a single bid. Too bad. It's hard to find good values these days. I believe that I am one of the better sellers on eBay. I absorbed the additional $20 to ship my Bose Acoustic Wave case to its new owner. I also included a box of macadamia nut chocolates. That's the Aloha Spirit!
Shirley stopped by my class today. She was filing the paperwork for her internship. Later, I called Vanessa because she had called last night. Vanessa has an interview tomorrow. She wanted some advice on what to ask for a starting salary. Sometimes I am annoyed by students because they are always asking for help. However, this is really a privilege and an honor. I am certain that no one really seeks out Roach's expertise (assuming that he has any). Who knows? One day, they may return the favor.
I am not even certain why I have a hurdy-gurdy DVD collection. I thought that I would turn into a chicken chokin' maniac, but that never happened. And, all losers have a hurdy-gurdy library, right? Well, for some reason, I will have to complete my hurdy-gurdy library with a few Tera Patrick selections. Lord knows, I may really turn into a chicken chokin' maniac then. Baha! Ha! Ha! Haaaa!
Friday June 14
An uneventful day. Still no bids on my hurdy-gurdy DVDs. Sheesh! I have been listening to the psychotic classical pieces on public radio every night, courtesy my Bose Acoustic Wave. I almost can't listen to any other kind of music anymore. My nerves have been somewhat soothed by the likes of Chopin, Wagner, Debussey, and other maniacs. I am glad that I never sold my Bose Acoustic Wave. One of those cheap K-Mart all-in-one audio systems would not do. Oddly, I am not inclined to collect any classical music CDs.
With each passing day, I am burrowing myself further into isolation. I really have no friends and no social life. Almost everyone knows that I am a monk. My eunuch-like behavior and Data-like personality has obviously been perfected to a science. My only diversion is the gym. I only go there to do a minimal workout and to maintain some semblance of physical fitness. I have achieved my lifetime ambition of total obscurity. Yet, it is a blasé event for me. Reaching the goal of my five-year financial plan will be equally blasé. That is probably why my hurdy-gurdy DVD library has lost its luster (no pun intended). Well, I'll spend the rest of the evening with my beloved iBook as usual. Just call me Bwana.
Saturday June 15
I took the bus to Kahala Mall this morning. I bought a couple of music CDs in direct violation of my own vows. I also discovered that the young ho' has returned to the House of Lolo, so we can expect the usual crap to start up very soon. I walked to the gym later to do my usual weekend workout. Later, I listened to my new CDs. One is of particular interest. It is titled Verve/Remixed. The selections are House mixes of some Verve classics. My favorite selection is "Wait 'till You See Him" sung by Ella Fitzgerald and re-mixed by De-Phazz. I also purchased a Smooth Jazz CD by 3rd Force titled Gentle Force. For Smooth Jazz, it's pretty damned good.
I feel as though I am "in a funk" (as Steph would say). I am short one paycheck, which means that I will not make my savings goal this month. My mutual funds are losing more money than my money market and bond funds earn. So pathetic. My mind is on the verge of snapping. The rat race of city life is getting to me. The traffic, the noise, and the sheer stupidity are intolerable. Little wonder that I broke down and bought those CDs today. I have come to rely on my beloved Bose Acoustic Wave to maintain my sanity. I'm not going to sell out and buy a tube. However, I may start another music CD collection. I don't plan to expand my DVD collection except for a few Tera Patrick selections. The only mainstream DVD that I am waiting for is Shock to the System.
I have not been boxing and unboxing my Bose Acoustic Wave in the psychotic fashion that I previously employed. Since I listen to it almost daily, I have been simply wrapping it in a plastic garbage bag after use. There is still a level of psychosis present. What can you expect? I have not had a drop of fire water in months. I have also cut back on my coffee intake. My nerves are shot. I wonder if the lack of doin' da wild thing has anything to do with this as well. Sheesh!
Sunday June 16
The weekends pass far too quickly for my liking, even though I spend most of the time in a vegetative state. This is primarily because I am on furlough from hell. Our work ethic is derived from consumerism. We place value upon employment simply because the resulting paycheck can be used to buy relief in the form of trinkets. I have discovered that I must embrace some aspects of the "throw away" mentality in order to function in a minimalist fashion. I will have to use "on demand" products as opposed to incurring large expenditures to own anything long term. Quality is no longer an issue. Needs must be based solely on survival. Moving beyond that level (as per Maslow's Hierarchy of Needs) is a trivial pursuit.
These days remind me of my time in the Roach Motel in Convalescent City. I often equated the ordeal with the infamous water torture. Things haven't changed. I am now certain that I will start another music CD collection. No rap music this time. I still like House and Smooth Jazz. In fact, I'm listening to 3rd Force as we speak. I only left the house to go to the gym, although I almost decided not to go. I'm not sure about my state of mind. I am on the verge of snapping.
Monday June 17
An uneventful day. I am completely fatigued because my pre-calculus class at the university commenced today. I have not made any decision yet concerning my five-year plan. However, I am inclined to continue with my current workload until the end of next year. That is, unless Roach decides to act up again. I would have to work one additional year to pay off my loans outright. That may be too high a price to ask. I am literally banking on the predicted interest rate increase toward the end of the year. That fool Greenspan may change his mind and opt for the zero-interest plan, the same plan that almost caused Japan's demise. I am not sure how interest rates could be increased given the pathetic performance of the economy. In addition, if Al Martin is correct, large quantities of capital have already been siphoned off and converted. The only hope lies in the hands (read: wallets) of consumers. If more people lived a mendicant life-style like the ol' lavahead, then the economy would have collapsed a long time ago.
Shirley and I ended up at Jamba Juice for lunch again. She is going to start her internship this week. I am not certain about what she is going to do in the near future. I suspect that she will lapse into the old local ways. She will graduate from the Asylum at the end of Summer. I may never see her again after that. Life goes on. I have my own surreal existence to worry about.
Tuesday June 18
By some strange coincidence, the World Socialist Web Site featured an article by Nick Beams titled, "US dollar's 'virtuous circle' may be turning vicious." Beams asserted, "If the dollar continues to fall and set off a withdrawal of funds, this 'trouble' will confront Greenspan in the form of a dilemma. On the one hand, maintenance of economic growth will require that interest rates be kept at their present levels. On the other hand, confronted with an outflow of dollars and the threat of a run on the currency, the Fed will be under pressure to increase official rates." The problem is exacerbated by the balance of payments deficit, which required a foreign capital inflow of more than $1 billion a day to finance. Domestic capital outflow has already increased, which means that the rich [rectums] know something we don't. I suspect that we are heading for some kind of economic chaos. The minions are going to lose their shirts over this. In the end, at least two myths need to be debunked. First, the consumer is not sustaining the economy. In actuality, the consumer is only increasing the balance of payments deficit because foreign products are the first choice of consumers. And, the economic boom, according to Beams, was simply a lot of hand-waving in the form of "a series of accounting practices designed to inflate profit results in order to boost share market value." Call it the "Enron effect." Second, the old-time belief that one should hold on to equity investments for the long haul is a crock of [dung]. Everyone (including myself) is only seeing diminishing net asset values, and it's probably not going to stop. Soon, we will be sitting on worthless paper.
In the meantime, the religious warhawks are calling for Saddam's head again. Whatever happened to Osama bin Laden? Wasn't he the first priority? There is too much crap going on, and everything we hear and see is suspect. Clearly, there is a vast right-wing conspiracy that involves petroleum interests, big business (especially those incorporated in Bermuda), the Carlyle group, the Shrub family evil empire, Osama bin Laden, organized religion, the fictitious Al Qaeda, and more. It's sickening. I am just waiting for the Almighty to make it rain fire and brimstone. Lord have mercy!
I was twenty minutes late for work because traffic was backed up for miles. A sewer line apparently broke near Kalihi. The core infrastructure in Hawai'i is antiquated and beyond capacity. There are so many slobs eating huge plate lunches such that they have to take an equally huge dump. That's why the sewer line broke. At the Asylum, Bug had already taken roll before I arrived. Later, I talked with Kevin. At this point in time, he is the only person who I can trust. He and I have been comparing notes. We are not coming up with a pretty picture. Well, I unwrapped my beloved Bose Acoustic Wave. I'll be listening to the psychotic classical pieces on public radio for the rest of the evening. Then, I'll lapse into a coma.
Wednesday June 19
I finally had my annual review with Bug. Believe me, it was no better than the kangaroo court that I was privy to last month. One of my classes had a potluck lunch because Robyn, a student in the class, is going in for surgery next week. Kevin came by to join the festivities. Shirley also came by. There was a faculty meeting scheduled, but I ended up going to Jamba Juice with Shirley. I have no desire to play by the Asylum's rules any longer. I believe that I can squeeze out another six months at the Asylum before Roach and Bug choreograph some new crap. The writing is on the wall.
I requested a transfer of funds from my PayPal account to my local bank. Apparently, the funds are lost. Those were the proceeds from the sale of the Bose Acoustic Wave case. The crap never ends. Some dickhead made a bid on my hurdy-gurdy DVDs and now he won't respond. So, I'm stuck with the auction fees. The whole world is full of losers and jerk-offs who only seem to care about themselves. In addition, these asswipes spend most of their waking hours making life miserable for everyone else. There is no end to the madness. Civilization, in my opinion, has already come to an end. We live in a state of anarchy and we are at the edge of mayhem. The Freemen had it right all along.
Thursday June 20
Yesterday, Raelynn, a student at the Asylum, gave both Kevin and I each a flower lei during the potluck lunch. I brought mine home and gave it to moms so she could wear it when she went to church. Moms is all that I have left of a family. If it were not for moms, I would have unleashed an uncontrollable fury in response to the action of Bug and Roach. They are fortunate. However, as Kevin said, "It will all come back to them sooner or later." Shirley has now been mentioning the various "cute guys" whom she has been noticing. Now I really suspect that she's falling back to the old local ways.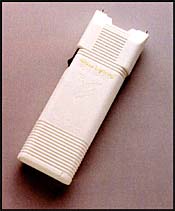 As each day passes, I see more of Al Martin's facts come to life. On the Al Martin Raw site, he detailed the large-scale fraud at the Redstone Arsenal. He has also discussed the spare parts sham, which he bluntly states is the real reason for all of the unexplained crashes of military aircraft. Most of that information came from the "Friendly Colonel." With respect to the economy, Al has blown the lid off of the Shrub Cabal's conspiracy. I think that he's right on the money. Nothing else can explain with good reason exactly what is going on. It is clearly the "New World Order." Scum like Bug and Roach believe that they are a part of the "new power elite." When the ax falls, I'll be there to kick Roach's ass good and hard. Then, I'm going to take my Nova Spirit, shove it up his ass, and jolt his damned brain.
I was not very cordial to Bug yesterday. However, Bug was trying to push my buttons. The little insect wants me to submit an essay on the topic, "What is an educational professional?" Say what? No doubt, this is some kind of punishment for my alleged insubordination. This ugly little turd is going to see me again one day as well. I have no qualms about jolting her head with my Nova Spirit and kicking the [dung] out of her. Just as with Roach, Bug is not human. I am dealing with rabid Nazi animals. These diseased varmints must be quarantined and exterminated.
Kevin told me about an incident at the faculty meeting yesterday. Chip was demonstrating one of his dubious teaching techniques. He writes words or topics on scraps of paper and places them in a jar called "Chip's World." Then, someone takes a random scrap out of the jar and must phrase a sentence with the given information. At the meeting, Mr. Quixtar was the chosen subject. He pulled out a scrap with the word "liability" on it. With little tact, he blurted out, "Some faculty are a liability." The moron, his wife Mrs. Quixtar, Bug, and Roach could barely contain themselves as they were laughing so hard. However, most of the faculty present were not laughing. "Mike dug out right after that," Kevin added. One day, I'm going to clean Mr. Quixtar's clock as well.
My PayPal funds have been deposited to my account. I was relieved. In the "New World Order," my dough will be as worthless as Roach's bank account. However, I will have my Nova Spirit with a fresh lithium battery in it. Roach and I will meet again in that time of anarchy. There will be no law and order, but justice will prevail. Baha! Ha! Ha! Haaaa!
Friday June 21
Shirley dropped by my class. She was on her way to fulfill the first day of her internship. "Whoa! Shirley, you're all dolled up," I said. "Make sure Roach doesn't see you or he'll be howlin' like an old hound dog." I was still upset about what Kevin had told me about yesterday. I don't know why, since I was at Jamba Juice with Shirley while the faculty meeting was in session. "Don't worry," Kevin told me. "It will all come back to them." He's right. "The ugliness inside them will eventually ooze to the surface. You'll see it in their facial features," he added. I often see Bug or Roach and other staff members sitting in the student lounge during lunch. None of the students really bother with them. Yet, Kevin and I seem to have a good rapport with students in general. Can the students sense the inner ugliness of Bug and Roach? Of course!
I am extremely fatigued. I have already unwrapped my beloved Bose Acoustic Wave. I am listening to the psychotic classical pieces on public radio as we speak. I am happy to be home. There is peace and tranquility here. Moms usually spends the evening reading. I spend my time with my iBook. These are good times.
Saturday June 22
How long can I continue to play the game? That's the big question. Kevin has made me see the situation at the Asylum in a different perspective. However, I am certain that I could not tolerate another year of that crap. I could really use some Divine guidance right about now. Aside from my sanity, I am also worried about moms. The chump change that I am making is totally irrelevant. With each passing day, I see how nothing makes much sense. The only true purpose I have is to be here with what's left of my family (i.e., moms). Continuing on my insane path of marginally incrementing my useless savings is ridiculous. No job is worth the stress and the toll the latter takes. There will be other crappy jobs. I will have to make a lasting commitment to the monk life-style. I will reduce myself to a totally minimalist existence. Poverty is easier to accept when the choice is voluntary. I will make no new acquisitions in material possessions. Useless junk must be divested.
The real joy of life comes in the experience of living with a sense of freedom. Every aspect of our lives — be it government, employment, civic, leisure, or social — has taken on a Fascist tone. There is a general malaise afflicting all people. It's a kind of evil that is manifesting itself in blatant, heinous acts perpetrated upon the masses. There is no honor. No truth. Just talking heads in constant denial.
I walked to the gym and did my usual workout. Later, I did my yardboy chores. I really need to snap into action. I've got to make an appointment with an optometrist so I can get a new pair of dork glasses. I also should make as many other appointments as necessary, while I still have a health plan. Well, I may have to watch Falling Down again. It's so inspirational. Sheesh!
Sunday June 23
I read that Palm is changing both its operating system and microprocessor to keep up with the bloated Pocket PCs. Consumers want more in the form of games and video processing. What do either have to do with an electronic organizer? It's the eternal "catch up" game. That is what keeps all the fools lined up at the cash register. My Palm IIIe does just fine. That's all I need. Well, I decided to complete my financial analysis because I just had to know. I calculated several scenarios based upon various class loads at the Asylum. Currently I facilitate five classes per term at the Asylum. My total class load stands at 27 per year, including the university. If I reduce the Asylum load to two classes per term, then I will reduce my overall load by almost half. However, I will only see a reduction of 33 percent in net income. I will also free up about 12 hours of time per week. Mind you, I will be approaching the poverty level of income. Does it really matter? My estimation is that I could implement this reduction as early as next term. Or, I could wait until as late as May of next year. In any case, I will not make the goal of my five-year plan. I will also lose my health benefits. I have hardly used my health plan anyway, aside from the root canal and barium enema. The stress from being at the Asylum daily is probably going to cause health problems for me. Thus, If I reduce my exposure to the Asylum, then I may be able to live a healthier life-style. I will be more relaxed. I will have more time to go to the gym. I may not even need a health plan for several years. And, I can pay out-of-pocket for my dental check-ups.
The bottom line is that I will come close to meeting the goal of my five-year plan. I am fully committed to the monk ways, so I won't have to worry about a babe throwing a blackeye in da game. I have no plans to purchase large ticket items like a car. So, even at the poverty level, I should be able to save $12,000 per year minimum. This is the only viable plan for me. I have no real tax write-offs. I am currently at an income level that precludes me from purchasing a home. I make too little dough. So, the only way that I can reduce the effects of wage slavery is to reduce my income to poverty level. I still have time to continue my analysis, but I believe that my mind is made up.
I lapsed in and out of a coma for most of the day. Then, I walked to the gym for a brief cardio workout. I will be doing the usual Sunday night ritual with my Bose Acoustic Wave and my iBook. I might as well get used to real poverty. Well, hey! I'm a mendicant monk!
Monday June 24
Shirley and I went to Taco Bell for lunch. She told me about her internship. She only has about 30 minutes for lunch, so we don't have time to discuss much. I mentioned my plan for semi-retirement. "What? You're too young to retire," she said. I don't think that Shirley understands the concept of wage slavery. Shirley is really too young and too naïve. She also has the option of finding a rich stud to take care of her. I don't have that option. Nonetheless, my plan has given me a renewed sense of vigor. Overall, this was an uneventful day. One set of hurdy-gurdy DVDs was finally claimed by the high bidder of my eBay auction. I plan to re-list the other set of hurdy-gurdies. I may also list my digital camera. I only wish that the refund from my amended State tax returns would arrive.
Tuesday June 25

I find no sense of meaning in my daily existence as a wage slave. I have become even more detached from my so-called life as a pseudo-professor. Actually, I am beginning to despise it. As my material needs diminish, I further question my purpose. Every evening, I peruse my Nova Spirit for about an hour. I grip my Nova Spirit, and then imagine myself jolting the craniums of myriad chimps like Roach. By the way, there are no Nova Spirit devices listed on eBay. I finally located the Nova Web site. I was relieved to see that the company is still around. Most of its products are for law enforcement applications. The Nova Spirit is not a toy. Last night, I signed up for the Citizen Corps, a provision of the new police state. I volunteered to join Operation TIP, Neighborhood Watch, amongst others. This is exactly what Al Martin was describing, and soon I'll be looking for "terrorists" myself. Perhaps Bug and Roach are aching for a personal visit from the FBI goon squad, eh? Maybe I'll be able to use my Nova Spirit. Baha! Ha! Ha! Haaaa!
Every Sunday, I have been listening to Gardner McKay's Stories on the Wind. As long as Gardner is not reciting his owns works, the program is nothing short of refreshing. I close my eyes and listen to the narration. Gardner writes extremely well, using vivid descriptions to chronicle his adventures. I can safely say that I would never trade the experience for the tube. I wish that my journal were composed more like that, but my adventures are only limited by my interactions with moronic chimps. There is little inspiration in the concrete jungle, and even less inspiration in a zoo like the Asylum.
I find it odd that no one is outraged. The economy is tanking fast and everyone around me is as happy as a clam. I made my mid-year goal of $70,000 before May 15th. I deposited about $3,000 since then. Now, my balance is $71,000 or so. Is there something wrong with this picture? I also noted that money market rates are creeping downward as well. My guess is that Greenspan is going to take the zero-interest route in a surprise move later this year. That's the only way he will be able to prop up the Shrub "fuzzy math" voodoo economics through the elections. The stock market will probably come close to collapsing. Bonds are already tanking as well. If money market rates approach one percent, then it is time to put everything into a low-yield CD just for the FDIC insurance. Al Martin has warned repeatedly that Shrub is on a mission to completely redistribute the wealth and consolidate it into "higher, tighter, and righter hands." This is the New World Order. Do not mistake the concept with any religious mumbo-jumbo, although this "new power elite" are part of the so-called "Christian right." Obviously, these fools have not read the Book of Revelation to see exactly where they fit in according to the Prophesy. They have defiled the Temple of the Almighty and used his name in vain. Chump change chimps!
I don't want to revert to soothsayer mode. However, I have discussed many of these things prior. There is significant evidence that the Shrub Cabal has had its hand in the "terrorist" attacks, the anthrax fiasco, Enron, the Oil Wars, and even more. We are rapidly approaching a dictatorship, and all everyone wants to do is play around with their stupid cell phones. Armageddon is coming!
Wednesday June 26
Shirley and I went to Jamba Juice for lunch. We were able to chat for about an hour since classes at the Asylum were dismissed early. Shirley is probably the last student whom I will befriend. I am planning to detach myself further from all aspects of academia prior to my semi-retirement. In parallel with society, there are few people who can be trusted. I am planning on becoming much more reclusive.
I read a disturbing article titled, "The mystery surrounding the death of John O' Neil: The propaganda preparation for 9/11," by Chain Kupferburg from the Centre for Research on Globalisation. What is of particular interest is his summary. I have been trying to determine exactly what the whole purpose of this new global chess game is about. He wrote:

I could go on and further highlight the the obvious geostrategic gains of those who are clearly managing the flow of information — the proverbial pipelines, oil, wealth, and so forth. But I think those purported benefits are a bit of a 'red herring' — more of a side benefit than the main motivating factor. It is no small act to intentionally take down such an overarching symbol of financial stability as the Twin Towers, and chance killing thousands in the process. Such a conspiracy, if in fact perpetrated from within, would by its nature necessitate a huge structural, cultural, and demographic change. The very brazenness of the act, the naked aggression, would necessitate a tenacious determination to achieve the ends for which these actions were perpetrated. There is no going back now. An infrastructure is being laid out — one that will, finally, provide a dissident-proof totalitarian oligarchy composed of like-minded elites served by an underclass kept in constant surveillance.
This, in fact, coincides with what Al Martin has been reporting, along with others like Mike Ruppert. This is the "New World Order" as envisioned by these sick, rich [rectums]. Do they not see that they are the "wild beast, ascending from the sea, with ten horns and seven heads"? The most desperate of this perverted brethren are brazenly plundering the wealth of the nations in a last-minute attempt to buy a seat in the "New World Order." They know we're at the point of no return, so they no longer make an attempt at subterfuge. The ultimate power is to control all of humanity. This, they feel, will make them deities. They have decided to follow their ancestor Adam, and eat from the Tree of the Knowledge of Good and Bad. They have paid homage to the Serpent, and now they stand to unleash the wrath of the Almighty. The ultimate shock to the system.
To be continued ... Go to M.11
| | |
| --- | --- |
| LoserNet | © Copyright 2002. All rights reserved. |