| | |
| --- | --- |
| Millennium ... Journal of Life | |
Sunday February 20, 2000

Yet another Keystone day. Big headache, and that annoying bloated feeling as well. Why can't I learn? I spent most of the day fooling around with my Palm IIIe. The batteries are low and I am trying to get as much use out of them as possible before I replace them. I also dug up The 7 Habits of Highly Effective People by Covey. I was moved to do so because of the stupid situation I detailed yesterday which involved Teresa and Malia. I won't go on about the rampant stupidity because it is of no interest to anyone including myself. I did manage to find a reasonable explanation for the behavior of the players in Covey's book. I was later sufficiently moved to revise my syllabi to include Covey's book as recommended reading. The fun part is that it becomes required reading if a student desires any grade higher than a "C." What brought that on? Can you guess?
The importance of Covey's book becomes clearer to me as we speak. Even the Palm IIIe is a definitive part of the plan. What's really more important is that I take my Mission Statement a little more seriously. Perhaps I'll be able to finally make the simplest of decisions. Like whether I should finally sell my Bose Acoustic Wave or to discontinue my cell phone service. I have also vacillated about whether I should drop my ISP account since I rarely use it.
I have also made one other interesting observation, thanks again to Covey. In my limited experiences with babes, I have found that I attract babes who seem to perceive that I have some kind of inner strength that they can draw from. Later, when they discover that I am weak, they quickly move on. The only exception to this rule as far as I know was Clare (at right). Two weak and dependent people make for an extremely poor relationship. Of course, knowing all of this has still not curbed the fire water consumption. Lately, I have limited my consumption to the weekends. Why do I have to imbibe at all?
My limited e-mail correspondence with Caroll seems to indicate that she is extremely fatigued. She's doing well financially but she puts in a lot of hours. I, too, am fatigued, but not from putting in too many hours at work. I am emotionally distressed and disappointed. Sheesh!
Monday February 21
I spent most of my day working on revising my course syllabi. This is not a fun job to me, especially since I have decided to scale the classes with the "C" student in mind. Actually, I'm doing them a favor because I am relieving them of any responsibility or anxiety to perform beyond mediocrity. I may also be able to sleep better at nights knowing that I won't have to dumb-down my classes any more. I have not heard from Malia all weekend, as was easily predicted given the standoff concerning a most stupid situation. I am not fazed. My name is not Fido. Don't ask me to fetch anything.
After reading an interesting article on Net security last night, I decided to download and install Zone Alarm. It's a nice utility that provides a firewall for the common user. Security has been a big issue these days. Best of all, it's free. What really irked me was the revelation that many of the nefarious hackers are using the computers of unwitting fools to do their dirty deeds. Of course, if any of those idiots were to try to use my crappy Fujitsu for that purpose, they would end up surrendering out of frustration. Baha! Ha! Ha! Haaaa!
I ran out of Keystone so I bought a six-pack of Natural Light. Big headache. My weekend of relaxation was a bust. Does it matter? One of sages e-mailed me today. He wanted to know how to remove that hurdy-gurdy page with the handmaiden on it (see analysis). Somehow, he must have made it the default page for his browser. That must have been torture! And, that's life as I know it.
Tuesday February 22
Well, I have fresh batteries in my Palm IIIe, a personal Net firewall, and no life. I also decided to put my Bose Acoustic Wave up for sale. I am also making preparations to shut down one of the LoserNet mirror sites and a few non-essential e-mail accounts.
Another interesting discussion with my colleague, Joanne, at the business college. I expressed my frustration with the locals students. Most are performing at a sixth-grade level. Joanne assured me that I could not expect much better. I am stressing out over nothing. None of the locals care, so why am I working myself into a tizzy over nothing? My second in-class evaluation was much more interesting. I managed to talk with Budd (another department head) after the session. He, too, expressed the same frustration about the local students. Mind you, both faculty who came in to evaluate my class are haoles. Did any of my local students notice that? I doubt it.
Well, I have reading material in the form of Anonder's Journal and Cruel Love. At least I know that life is still not clearly defined in the Web world. It's too bad that all of us who write these journals couldn't meet at some kind of Web Journal Convention. I bet we'd have a blast. I'm certain that most of us would hit it off well because we are, in some respects, so much alike. Why doesn't someone arrange this? Say, can you imagine all of those lonely hearts getting together? Sheesh!
Wednesday February 23
I had a business lunch appointment with John, a computer science colleague. I came to learn more about the inner workings and politics of the university. This life of academia is a strange one. I'm surprised that there has not been a soap opera or major movie in a university setting. Why are all dramas set in hospitals and courtrooms?
About the situation with the local students, Lizbeth (author of Cruel Love) wrote:
I am not meaning to insult. If I didn't like you I wouldn't bother. I am just wondering why you have given up on everything when you are still so young and have so much life left, and I don't believe you have the right to judge the people in your class and write them off as losers.
Here is how I responded:
One would have to follow the course of my day and see what I'm dealing with to believe it. It's heartbreaking to see what's happening. And, it's not like I'm not trying to do something. Even today, after offering as many remedial opportunities, I had people who just decided to forsake everything. Sad. What I asked them to produce in lieu of the assignments was even more important to me. I am doing my own study about the problems of the locals students. Where other faculty give lip service and ask the same questions at faculty meetings, I'm looking for answers or at least some clues about how we need to modify the educational model. I don't get paid for that. I do this because I feel it is necessary. Otherwise, I should just resign. Still, it's a frustrating experience.
I have modified my journal entry of yesterday because I inferred that all other Web journals were as dumb as mine. In a way, many of us Web journalists have come to help each other out, whether directly or indirectly. Here, Lizbeth comments:
I have noticed lately that the simplest people seem the happiest. Those of us who are always thinking and trying to understand and interpret everything that happens in our lives are forever in a struggle. In all the time of questioning, have you ever really found an answer? I'm going to try to learn to live on a superficial level. Follow the rules, not question why and how, accept it and work around it to try to reach goals.
These are good points and falls in line with the monk lifestyle. Let's face it, though. Isn't the Virtual Harem (see Lavahead Express) the ol' lavahead's greatest contribution?
Thursday February 24
I am not sure where I stand anymore insofar as life is concerned. I have no purpose. No spirituality. A squirrel trying to get a nut. The last day of classes at the business college. There still quite a few people who have not turned in any work. Malia and I had lunch at Murphy's. Another afternoon at the community college. My in-class evaluation came back. I did okay except I was evaluated as being "too theoretical for my audience," but I would "adjust to things in time." Excel spreadsheets too theoretical? Say what? I rode back to town on the bus with Kristi, one of my student assistants. I joined her at Chez Pasta, that once detestable haole joint. She had a Corona. I drank a Coke, although I could have used a stiff drink.
Kristi is originally from Texas. She told me about how she ended up in Hawai'i. She has been through a lot. She also told me that she's heard a few comments from other students. "The guys really like you. The girls think you're weird." I laughed. That made my afternoon. Everything is back to normal. Just like it's always been.
A late addendum. I had to think about whether I was going to write about this tonight. I am tired and fatigued but I am still cognizant. Malia told me that Cheryl, another student at the business college, was telling people that the ol' lavahead had a thing for her. Well, that's a new twist. Cheryl is a babe but I never had a "thing" for her. I am a monk. Joyce saw me walking down Fort Street Mall this morning. She was sitting on one of the benches. She then turned away, feigning to be entirely engaged in conversation with her friends as I passed. Yesterday, I asked Geraldine about what was up. "I think she's a little embarrassed." Well, I guess I can see her point. Even my friendship with Malia is difficult. Remember when I used to pine away like an idiot because of the babe situation? What a damned fool I was! I've really come to grips with who I am. I cannot be in any relationship. The thought makes me cringe. Sure, the biological aspects are still lurking in the background. However, my monk discipline is now keeping that crap in check. Babes are trouble. Big trouble. Remember what my buddy "Bud" (professor at my alma mater) told me. I'm just thankful that the new Palm IIIc is finally available.
Friday February 25
Another day in Paradise. The last day of the term at the business college. Malia and I enjoyed a Spam Musubi lunch outside on Fort Street Mall. As I walked back to the university, I heard a babe call out my name. Turned out to be Joyce. I was a little pressed for time so I didn't get a chance to talk with her. Caroll sent a short e-mail. Looks like there's some trouble at her workplace. No details yet.
My class adjourned later than usual this evening. So, I missed my bus. I saw my colleague Robert walking from the other building and called him over to the lab. Since the air conditioner isn't working, I was sitting by the door. We talked for a few minutes and joined up with another pseudo-professor. I rode home with Robert. I had a chance to find out much more about his situation. He apparently served a stint as a Deputy District Attorney on Mau'i. And, he also ran for public office but apparently lost. Several other factors pretty much brought about the turn of events that led him to Honolulu and to the university. I oftentimes wonder why I involve myself in other people's lives. It seems as though I must know more about the people I'm around. More than they must really care to tell me. However, that is a part of who I am. The Keeper of Lost Lives. Well, I have a lot of work to do this weekend. I have to grade several substandard papers and work on my course Web site. Then, I will play with my Palm IIIe. I just hope that I can stay off of the fire water.
Saturday February 26
I spent the day doing some yardboy chores as well as some houseboy chores. I resisted the temptation to give in to the fire water. For dinner, I ate Kim Chee and rice. What a combination! Malia called to talk because she was having a rough time today. Everyone seems to be having a rough time except for me. Ever since I checked out of society and became a monk, everything has been in stasis. Just the way I like it. I truly am the Keeper of Lost Lives.
I read Anonder's journal last night. Sometimes it is excruciatingly painful. Through his eyes, I have discovered that all babes have a certain common denominator. The various situations which Anonder describes in detail, especially his confrontations with babes, are very true to life. The almost trivial banter which eventually leads to an altercation is depicted with uncanny accuracy. I become even more resolute in my conviction to remain a monk as a result.

Kim Chee and rice. Tuna and rice. My Palm IIIe. Eliza the Pocket Psychologist. My Zone Alarm firewall. My beloved, albeit pathetic, notebook computer. My six-four. My Bose Acoustic Wave. My beloved digital camera. LoserNet. The components of my life. What more can anyone ask for? How about some new applications for the Palm IIIe? Alas, I am still fatigued. There appears to be no end in sight. I believe the reason is that I see no happiness around me. There is much turmoil and unnecessary violence. Stupidity runs rampant and proud. The meek are being consumed by the flames of sin. And I, the congregator, must sit and watch for the appointed time. Woe to those who have upset the natural balance of morality! The Evil Ones will have their day, but their time is coming. Baha! Ha! Ha! Haaa! I will down the fire water for one last time on the day of their passing. Don't let the smooth taste fool ya!
Sunday February 27
I made it through the weekend without any fire water! To celebrate, I ate Kim Chee and rice for dinner again. I almost lapsed into my soothsayer style again yesterday. Whassup wi' dat? I've noticed that I am still behind with my agenda even though I have my Palm IIIe organizer. The problem is that the Palm IIIe is only an electronic reminder. I still am the one who must accomplish the tasks. So, what happens when I don't feel like doing anything? Absolutely nothing, of course. I will have the mornings free for this whole week. I should be able to whittle down my list significantly. Let's hope that I don't give in to the detestable resin chair.
I read an article about the ancient city of Petra. The pictures of the magnificent edifices carved from the stone surface of a mountain were spectacular. That reminded me of my dream to visit the Cradle of Civilization. I have not forgotten my dream. I've thought about the prospect of going alone. At first, that didn't seem like a great idea. Upon further thought, I believe that I must go alone. It's a monk's journey to discover the meaning of life. I must see, firsthand, the real history of humanity. The answers I seek are somewhere in the Cradle of Civilization. Heck, I may never return.
After I took the recycling in, I drove up Mariner's Ridge for the first time. It's the center of opulence in Hawai'i Kai. I noticed that most of the residents were haoles. Did that come as a surprise? This is the kind of life the handmaiden secretly desired until she couldn't hold it in anymore. I was a little depressed after I saw the abundance of affluence. Then, I realized that I was only looking at worthless monuments of greed and debauchery. A long time ago, moms used to clean the houses of these rich dickheads. Sickening. Why do we aspire to have this kind of material wealth? What is so impressive about all of that? Are those idiots better than I? Eating caviar and sipping champagne. It's a far cry from the life of a poor local. Here in the ghetto, moms is spending about 20 minutes putting together roach traps. She's putting five of them in the same cabinet. I cannot persuade her that one is enough. The sad part about poverty is the psychopathology that accompanies it. Being poor and happy is no longer possible unless the mind snaps.
Monday February 28
I spent all morning working on a variety of curriculum. I spruced up some of my PowerPoint presentations, too. I have so much more to do. The sad part is that I'm spending way too many hours in front of the computer. Then, I facilitate my lectures using a computer. I have computer labs. When I return home, I'm back on the computer. Who would want to live like this?
I have not even taken any new pictures for the LavaheadCam. I may just spend the rest of the week looking for new Palm applications. Frankly, I don't know why. Ever since I changed the batteries, I hardly use my Palm IIIe. I have 97 percent of the Palm's memory still available, but I won't install any programs. If I do, I quickly uninstall them. Can you see a pattern here? I am just not cut out to be a consumer. Caroll, in her latest e-mail, expressed her fear of being swept up by the tide of materialism. She is already working too many hours just to earn more dough. What's it all worth? I'm just glad that I'm spending time with moms. I know that things get a little crazy around here at times, but that's okay. I've come to understand who I am and where I came from. Do I require any other answers?
It is getting kind of stupid for me to write this journal on a daily basis. It takes me hours just to come up with the filler material of late. Why? I have no life. I don't do anything except the mundane. Life has become a wage slave's nightmare for me. The most horrific part is that I like it this way. I can't afford to do anything anyway. There is nothing free in Hawai'i so I'll be sitting in the detestable resin chair for a long time. The only real excitement I have is the annoying intrusion alerts that come up in Zone Alert every five seconds. What exactly are these sites sending back to my computer?
Millennium Leap Year 2000
Are we still here? The only effect of the Millennium Leap Year is that our paychecks arrived a day early. I've had lunch twice this week with John, another pseudo-professor at the university. More disturbing news. According to John, the university is a joke. The degrees it awards to students are worthless. Since we are agents of the university, we are also worthless by inference. Well, that's nice to know. That Ph.D. is beginning to sound really attractive now.
I've been doing a lot of work on upgrading my curriculum. However, I just cannot believe how careless I am. Some of my blunders have be beyond stupid. It doesn't matter because most students do not understand nor do they care about my presentations. Yep, as we have discovered, the university is a joke. Every major educational institution in Hawai'i is a joke. Heck, we should just convert them to prisons since we are presently paying the State of Texas to house our overload of prisoners. Crime isn't going to decline. Most of the locals are at sub-poverty and don't really care to change that. The most lucrative occupation is, therefore, to be a criminal. Need I say more?
Fortunately, I've downloaded CookieCop Plus. That means my beloved computer has only Net-related programs running on it. I don't have an application suite because it takes up too much disk space. However, I believe that it's important to put an end to this glut of Net crap going on. The Net has gotten out of hand. That's another reason loser sites like LoserNet are obscured into oblivion. What does it matter? Only three people read LoserNet and one of them is the ol' lavahead himself. Sheesh!
Wednesday March 1
Malia dropped by the university this morning. She has an appointment tomorrow with one of the academic counselors. I sat in on pseudo-professor John's class to see how he runs his show. Later, I ran into pseudo-professor Robert. He's now applying to an executive MBA program so he can obtain medical benefits while in school. Mind you, he has a doctorate in law already. Sheesh! Pseudo-professor John is the only other person I know with a Palm handheld computer. With extreme pleasure, he "beamed" his business card to me via the infrared port. This is our idea of excitement, ladies and gentlemen.
The CookieCop program was a nice concept but it just doesn't do anything except waste time. So, I removed it. Later, when I feel like wasting more time, I'll install it again. Well, another pathetic day. Many of the other pseudo-professors are worried that there will only be a limited number of classes to facilitate this Summer. It was just a matter of time. Looks like I'll be eating Kim Chee and rice for quite a while.
Thursday March 2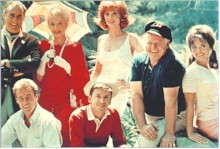 Imagine Gilligan's Island with no Gilligan, no Skipper, no Ginger, no Maryanne, and no Thurston and Lovey Howell. Just the professor and several professor clones. That's the university in a nutshell. Pseudo-professor John was in the faculty computer room early this morning so our usual discussions commenced much earlier than usual, much to my chagrin. Malia stopped by before her appointment with the academic counselor. I also happened to chat with Geraldine and Joyce this morning. Joyce told me that Geraldine assessed my class as being "invigorating."
I had lunch with Mark (the guy who rides the express bus in the afternoon). We ate at Palomino's. That was an interesting experience. The only locals in the place were the hired help. This is the place for the elite and the power brokers to hobnob. I was out of place. The cuisine was typical of stuffy haole joints of this genre. However, I enjoyed talking with Mark. During the course of our discussion, I asked him why he was still single since we are the same age. He mentioned many of the same reasons that I have for substantiating my position as a monk. As we were leaving, I ran into the handmaiden's old boss. We chatted for a bit. Then, I joined up with pseudo-professor John. We drove out to a computer nerd store which was conveniently situated across the street from the community college. That saved me the dreadful experience of taking the bus. This particular route from downtown to the community college is, in my view, the "derelict express." Perhaps this is because the O'ahu Prison is along this route. No doubt, most of the local passengers are going to visit their friends and family.
My class at the community college lasted about 15 minutes. Only a couple of students remained beyond that time. Doesn't bother me. I don't take it personally anymore. It's paid vacation as far as I'm concerned. What more can I do? The State probably needs to raise taxes or float some bonds so it can build more prisons. I am certain that many of my local students will seek out this means for room and board as they will not have any skills for viable employment. If the State plans ahead, we can insure that everyone will have a place to stay. Some may feel that I'm being unfair to my fellow locals. Am I? The warnings signs are here and no one is paying attention.
Friday March 3
With all the Kim Chee I've been eating, I should fit in well with the passengers on the bus. Let's see how they like it when I sit there and breathe on them with my mouth open. Baha! Ha! Ha! Haaaa! My lousy computer is now skipping whole words as opposed to just a few characters. If only my Palm IIIe could just take over all of my computer operations. I don't have a whole lot to write about today. So, I thought I'd include an interesting e-mail from Paul (chaosavy@hotmail.com):
I was looking around in "Useless Pages", saw "Loser Living Upstairs" began reading it... started wondering "what kinda fool would write this? doesn't he realize that he is a bigger loser then the loser? God this guy is such a loser..." but I kept on reading... and found it to be fascinating. In the "Loser Living Upstairs" you have created your own style of writing, totally unique (well as unique as you can get considering your/my/everybody's thoughts are basically rip offs from the thoughts of the people who came before us).

So anyway I'm reading the Loser chronicles and I find that I'm more interested in the person who is writing about loser, but sadly you don't really reveal much about yourself, but the glimpses of your life (you say you go to the gym etc etc) you put into it are basically what I'm more interested in and they keep me reading till the end. Thinking about... well what kinda person is this that would write so much about nothing and make it unique and interesting?

Then I hit the next button or index or something and find "The Life and Times of a 41 year old virgin". Gawd I almost fell off my chair. So I go on reading... Get thru the first year I think and I find out the date 96? 97? and think to myself... "god what if this guy is dead? or living on the streets?" I felt a kind of a loss when I thought that and later on a joy when you and the handmaiden were about to be married. I thought... "this is the happy ending, this guy will be ok, won't starve to death and won't be lonely." Then sad wonder when you broke off and went thru that whole... on and off again relationship with her. That chapter came to me as a kind of a shock (so to you it must have been really painful...), I still don't fully understand what happened between you two (regular journal does provide many hints, but only you two know the full story).

When you were at your lowest, when you were betrayed, alone, broke, harassed, living in the Roach Motel, you would write the most phylosophical musings, things which really kept me reading from beginning till the end. Makes me wonder if phylosophers are the loneliest people on earth... who else would have time to think about "the everything"?

You were right when you said that we are here with you, eating Bush's Baked Beans traveling to Portland etc etc. and... thank you for that!
I included this e-mail because I have not received one like it in a long time. I rarely have anyone come through that old portal. Of course, answers to some questions are locked within the [UJ] archive. I'm glad that the old adventure lives on and there are those who have enjoyed reading it.
Saturday March 4
The battery in my six-four was dead. So, I walked down to Koko Marina and bought a trickle charger for $23 (a rip-off). Naturally, I didn't bother to look at the instructions. In fact, I just attached the cables to the battery without even looking. The cables became extremely hot. Then, I realized that the polarity was wrong. I removed the cables and then I plugged the transformer unit into the wall. There was a distinct smell which was reminiscent of a fried electronic component. Did that deter me from doing anything more stupid? Not really. I finally read the instruction manual and realized that I did everything that the manual advised against. To add to the stupidity, I then set everything up correctly and expected the charger to work properly. After three hours, I had no clue why the battery wasn't charging. I could hear the charger's internal circuit breaker cycling every few seconds. It wasn't until I disconnected everything and I shook the unit that I realized I blew the charger up. I could hear pieces rattling around, no doubt what was left of the rectifier bridge. I have now added to my debt and the battery in my six-four is completely dead.
It's a good thing that I bought a six-pack of Natural Light brewskis. The sinister kahuna has struck again. I sit in the detestable resin chair and just spend more money without even trying. I still owe $1,700 in taxes. I am going to take out a cash advance to pay that and a $2,000 cash advance to invest in an IRA so I can deduct $300 or so. I am completely in debt and this is what I have to do. It's obvious that the sinister kahuna is behind it all. Just too many stupid things are happening at the same time. I think I'll drink the night away and look at hurdy-gurdy sites.
I haven't been on the verge of breaking down in a long time. That's why I was easy prey for the sinister kahuna. All I really want is a decent life without this crap. I am a slave to what little possessions I own. Material possessions are not evil but the sinister kahuna uses them to enslave the unwitting victim. I am surprised that so many people buy into this notion, figuratively and literally, and don't even bat an eyelash. I am overly sensitive to this phenomenon. I have never been so keenly aware of how trapped I really am. The sinister kahuna and its minions are busy luring us in.
Case in point. I haven't unboxed my Bose Acoustic Wave in months. I have not bought a CD for several months. I spent a lot of non-existent dough on CDs. It wasn't until now that I realized that music was also enslaving me. Not just financially but also psychologically. It is music and the other entertainment media that are subliminally coaxing us to seek romance. Smooth Jazz was one of the worst perpetrators. After I switched to House music and later to complete silence, I found it so much easier to mesh with the monk lifestyle. Am I just a fool? I don't think so. Marshall McLuhan was prophetically sound when he wrote The Medium is the Massage. He only neglected to see that the masseuse was the sinister kahuna!
Sunday March 5
I was deeply perturbed by the battery charger fiasco. I almost unboxed my Bose Acoustic Wave. I wanted to listen to some of the more psychotic classical pieces played on public radio. At 1:30pm, I decided to take the bus to Ala Moana. Sears had a two-day sale and a nice battery charger was $30 off of the regular price. The bus ride was actually nice. For most of the trip, there were only three passengers including myself. Ala Moana was a zoo. This is what people do in Hawai'i on the weekends. Where they get all their dough is beyond me. So, me and the 20-pound battery charger made it back home. I was very excited to unbox my new toy. Move aside, Palm IIIe!
Sometime soon I'll include pictures of my new battery charger as well as the pathetic one I blew up. I was fairly upset earlier today. In fact, my whole weekend was somewhat ruined by this untimely event. I had absolutely no fun this weekend but it cost me about $100 or so. Now, I'm relaxed and ready for wage slavery. Really? No, not really. I sure miss those ads with Chris Elliot. Don't you? It's too bad that the battery charger weighed so much. I wanted to get off the bus near Foodland and pick up more fire water. Alas, that was not meant to be.
Monday March 6
This was not a good day for me. My classes were a nightmare. I lectured to the small handful of students who bothered to show up. However, I was so tired that I could hear myself babbling incoherently. Part of it has to do with the stupid battery fiasco. The highlight of my day was a trip over to Office Depot. VirusScan was on sale for dirt cheap. However, upon installing it this evening, I found that it was doing all kinds of weird stuff that is slowing down my already slow computer.
Fortunately, I read Anonder's journal this afternoon. I had to laugh about the monk joke incident. I still ponder Anonder's purpose in keeping ties with babes. It only seems to cause him a lot of grief. Either his libido is insatiable or he is a glutton for punishment. I can barely handle it, and I'm just a reader. Sheesh! I have my hands full with a dead battery and VirusScan. Frankly, I just don't know anymore. I'm at wit's end. The constant influx of psychosis around me is driving me insane. Too bad I cannot VirusScan the oversized cranium.
Tuesday March 7
A haunting e-mail message from Gianina (grahamg@mascorp.com), one of the last few people to read the [UJ] archives. It said, "I just read some of the journal and boy is it exciting! Satan loves you." Sheesh! Each day I wonder whether I need to find a peon job and get away from the stress of pseudo-professorship. I had lunch with Malia. She has become somewhat brazen in expressing herself. Earlier, I was talking with my colleague, Joanne, at the business college. She is trying to recruit me to do some classes at the homeless shelter. She is also attempting to set me up with a "cute blonde haole" babe who also works there through a consulting firm. I suppose no believes that I am a monk. Maybe all of this is further grief being doled out to me by the sinister kahuna, what with all the pining away I did about babes prior to coming to my senses.
My afternoon class at the community college was actually enjoyable. About ten students showed up and put in some time. I am coming to find that many of these students are fairly sharp. It's now a matter of the lack of motivation and purpose. What can I do? Later, I received e-mail from Malia. In it, she mentioned:
Oh, word around the school is you have an interested student who thought you were very "cool" ... Especially since you're not married and have no kids ... I told you there are many of us who find you exciting and irresistible. There are more out there, believe me ...
When I returned home, there was a message from Malia. She is able to find a babysitter for the kids tomorrow and so she would like to take me up on an earlier offer to grab some dinner and see a movie. This situation may be getting out of hand. Don't get me wrong. I think that Malia has been a good friend. All I know is that nothing is making any sense. Finally, Pseudo-professor Robert signed me up to chaperone the Rock the World party on Friday night along with him. That's the party (read: steamy cauldron of lust) where all the university babes go wild. The plan is that I will catch a ride with him after our respective Friday night classes. And, all I really want is some peace and quiet.
Wednesday March 8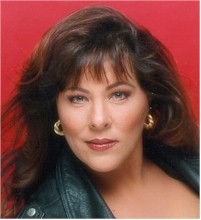 Another day in the life of a pseudo-professor. I have come to realize that most of the babes in the business college have kids and are either divorced or separated from estranged boyfriends or husbands. I suppose that da wild thing is all one can afford to do when one is poor. Where are all of their kids going to end up? Perpetuating the same crap by breeding with more losers? I can't help but see why the haoles think that we locals are too stupid to take care of ourselves. That's why the Supreme Court had to rule on the Rice versus Cayetano case. It opens up the protected Office of Hawai'ian Affairs (OHA) to outside control by anyone who can afford to buy an appointment. I'm not siding with anyone. The fact that Rice is one of the old time missionary families who ended up affluent through oppression of the indigent culture is irrelevant. The ruling was sound. However, the locals were caught off guard. No one was prepared for this scenario because the OHA was protected by collusion. What we will see is an increase in racial tension and a lot of finger-pointing. The locals have not realized that their slovenly ways are responsible for their own demise. History is repeating itself in a contemporary venue.
Malia and I took a break at Starbuck's. She also provided me with a "glamour" photo of her to use with her contribution to my course Web site. I scanned it and included the photo here (at left) as well. We put off dinner and a movie for another day. I never made it to the gym today because I was too tired. I also ran into Pseudo-professor Robert and few other students in succession as I was walking to the gym. Naturally, each conversation ate into my precious gym time. I should have gone regardless for I was even more tired later. Finally, about this new precarious situation the ol' lavahead is in, JonnyX (in Cali) wrote:
You are a Monk. As such, you are by definition, unattainable. THAT is what chicks are attracted to. The aloof, monkly demeanor. As soon as you turn into a typical, slobbering male of the species, out for some skinnin', babes will ignore you. And the fact there is more than one female interested in you; is enough to throw the other babes into a feeding frenzy of interest!

It's quite a puzzlement, that's for sure. But hey! we're talking about Babes here. Babes are some unknowable, sentient creature, beyond rational thought.
Fortunately, I am firmly entrenched in the monk ways. I can almost thank Anonder for that. I have other things to worry about anyway. Like my dead battery, for instance. After charging it for three days with my new and expensive charger, I discovered that the battery is truly a lost cause. So, I can look forward to another parting of non-existent dough. Lord, have mercy!
Thursday March 9
I cannot explain my fatigue and lethargy. I'm beginning to wonder if there are some health issues involved. I have had many near-sleepless nights due to some extremely weird dreams with at least one in which the handmaiden appeared. Odd, since I've only seen the handmaiden once in months. That was last week when I was on the express bus. I looked out the window and saw the handmaiden riding in the passenger seat of Mercedes Boy's car. My tooth still hurts. I'm beginning to wonder if I am subconsciously gritting my teeth, which is irritating the offending tooth.
I listened to NetRadio House last night. True monk music! I am too tired to do much else. Tomorrow night is that dreaded Rock the World party. I saw Pseudo-professor Robert. He seems to be pretty excited about the event. Malia may also come along. She will be attending the university starting this Summer, by the way. As for the ol' lavahead ... NetRadio is calling!
Friday March 10
I was not able to listen to NetRadio last night since the university modem pool was out of commission. I was too tired anyway. I actually went to bed at 10pm. This was a long day. I have noticed that most people think that I am a student instead of a pseudo-professor. This is somewhat irritating because I can't get the time of day, no less any respect.
Pseudo-professor Robert and I had dinner at Taco Bell. The damned Bean Burritos gave me a bad case of stomach cramps. After my class, I met up with Robert. We drove to the World Café for the Rock the World party. Hardly anyone showed up during the time we were there. I managed to talk to a few current and former students. Pseudo-professor Robert and I managed to get our usual weekly conversations in about the babe situation. We are diametrically opposed on this issue since I am a monk. Of course, we are talking about friendly opposition here. He mentioned that, in the four years he's been a faculty member, no babe student has hit on him. "Babes are big trouble anyway," I told him. I also saw Geraldine and Joyce at the party. They had an entourage of guys with them, thank goodness.
Alas, we finally left. I could hardly wait to get home. A hot shower and NetRadio. That's all I need. My life is simple now. The dead battery in my six-four can wait. Most of life can wait. It's time for House music. The innocuous music that moves me in no direction involving babes. It's the same music that I heard at the World Café. The redundant yet rhythmic beat is the musical analogy of my life. Certainly not peaceful, but there is meaning. Real meaning. I have been blessed by finding my true call as a monk again. Welcome home, monk.
Saturday March 11
The idiots in the neighborhood woke me up early this morning. I was in a bad way for the rest of the day. I spent a lot of time looking for anything that I could throw away. This is probably a byproduct of my disdain for materialism. I even unboxed my Bose Acoustic Wave. It still works. With this event, I've been able to confirm that every radio station that I can receive in this fringe area is pathetic. All of my CDs are equally sickening. What exactly do we call "music" these days? The public radio station had pathetic program on instead of the usual psychotic classical pieces I've wanted to listen to for weeks. Little wonder why public radio is nearing extinction. I also purged the address book in my Palm IIIe. Gone are the listings for former cast members like The Bull and the Cardinal. I haven't seen or heard from them in years. Even when I last visited Convalescent City, I was unable to contact them.
The dead battery has left me stranded. I have no idea how I'm going to get a new battery. I suppose I'll have to carry it home on the bus. This is how pathetic my life has become. Does it matter? Not really. The whole situation is fairly tiring. Well, at least I managed to update my VirusScan data files and RealPlayer. Wheee! Am I livin' large, or what? I really could have used some fire water, but I was to lethargic to walk down to Koko Marina. Who knows? I may walk down there later this evening. Cheap fire water and hurdy-gurdies! Wait a minute, I'm a monk. Okay, just some cheap fire water then. Sheesh!
To be continued ... Go to M.05

| | |
| --- | --- |
| LoserNet | © Copyright 2000. All rights reserved. |