Aloha from Hawai'i and LoserNet!
Chez Loser is the LoserNet front page. And, it's real life like you have never seen before! No flashy graphics, no disappearing pages, no weird fonts, no foolish , no crazy wallpaper. Just quality entertainment produced on a budget equivalent to the cost of a can of Bush's baked beans! LoserNet has been around since 1995 and, as one can readily see, not much has really changed since that time.
Low Technology


The LoserNet site guarantees the lowest level of Web technology available. LoserNet Labs currently tests these pages using Internet Explorer 3.01 and Navigator 4.01 to insure the lowest standard of compatibility. Our modem standard is 14.4kbps which further assures optimal loading time.
Zero Content

There is absolutely zero useful content at LoserNet. No useful knowledge can be obtained by perusing this site. On the other hand, there are absolutely none of those annoying advertising banners and pathetic sales pitches at LoserNet. This site remains FREE as there are no pay-per-view areas. Naturally, there are no hurdy-gurdies available here either.
Join the Family
You are welcome to join the LoserNet family. LoserNet averages about 4.5 hits per month total bringing our number of "siblings" to an all-time high of two people!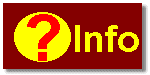 Learn More about LoserNet
Further information on the LoserNet Web site is available by perusing Site Information. Thanks for visiting!