Glass Menagerie
Welcome to the Life of a Chimp


Sunday August 18, 2002
I called Caroll and left a message, indicating that the check en route to her should not be deposited. I am still in disbelief that I was questioned about why I couldn't transmit the funds to her instantaneously rather than being warmly thanked. This is a dangerous sign prevalent in all of society. The capitalistic system as we know it feeds on greed, envy, and covetousness by constantly focusing on the opulent life-style. Clearly, the world is divided between the privileged few and the economically disenfranchised masses. The underlying fallacy of capitalism is that everyone has the opportunity to join the country club. The economic analysis provided by the Prudent Bear Fund (also available on its Web site) gave me insight on how the domestic economy has sustained itself given credit excesses, the collapse of equity markets, and endless financial corruption. The majority of the rank-and-file are surviving off of credit. This is the fuel behind consumer spending, of which the motivation is greed.
I live the life of a chimp. I am perfectly happy with the handful of bananas given to me. The situation this weekend made me wonder momentarily about why I don't go on a spending spree. I felt like an idiot for saving my dough. I walked to the gym and did a moderate cardio workout. While I am walking, I observe everyone else driving around in their new wheels. My six-four is now 12 years old. I really felt like a pauper. Sheesh! Caroll called finally called back in the afternoon and left a message. I did not call her back. I was not in the mood to explain myself like a schoolboy gone bad. I have many other things to do. For one thing, I must write a recommendation letter for Shirley. That's going to be a difficult task since she doesn't have much to say for herself. I am going to spend the rest of the evening with my beloved Bose Acoustic Wave. I will also do more research on the practicality of purchasing gold. I need to relax before I return to the salt mines.
Monday August 19
Shirley called last night. We ended up chatting about nothing. This morning, Shirley showed up during my class at the Asylum to pick up her reference letter. The rest of the day was uneventful. I am trying to get as much done before my unpaid vacation, which commences on Wednesday. I did a little research about gold. I am still not certain whether purchasing gold is a good idea. My objective is not to use gold as a hedge against the markets or the dollar. I also do not view it as an investment, since its price has been essentially fixed for a long period of time. The price, however, did fall today to $306 per ounce. Ultimately, I am looking at purchasing and holding gold as protection in event of an economic disaster similar to what happened in Argentina. Also, there will be no paper trail to the gold. If I were sued or if by some remote chance that I hooked up with a babe who decided to take me to the cleaners, then I will still have something left. The downside is that I must physically store the gold somewhere, so I will have to eventually purchase a small safe. Caroll called and left a message saying that she received the check. She knows it's useless since I claimed that there were insufficient funds in the account. She also wanted to know if I could send her another check for any amount of money that I have available. It probably would be wiser for her to find a second job.
I have become extremely obsessed with my finances as of late. It's kind of sickening, because I see that my behavior has become somewhat miserly. In fact, I am transferring funds into one of my IRA accounts tomorrow. At the first of the new year, I will do the same. I have decided that I must take advantage of that tax shelter immediately and not wait for the deadline at tax time. I am going to carry a blank check with me tomorrow because I may place an order for three to ten ounces of gold. I would like to purchase the Credit Suisse bullion bars rather than any of the gold bullion coins like the Krugerrand. That will cost me anywhere from one to three AWUs. So far, many of my investments have been marginal. I'm not counting on this one to be any better. Sheesh!
Tuesday August 20
The last day of the term at the Asylum. Kevin's classes were having a potluck feast. Hardly anyone showed up to my classes, so I spent my time chowing down with Kevin. A few other staff members stopped by. We all ended up sitting around and talking about the situation at the Asylum. I came to discover that Roach is not a very popular guy. Sitia, the library coordinator, said that he was also privy to one of Roach's yelling tirades. The topic of the conversation came up because Kevin had been called in by Bug a few minutes earlier. He was chastised for a number of things. As we were talking, I observed that babe Deena walking to the Job Placement Office across from Kevin's class. She was acting somewhat strangely again. I had my shades on, so I was able to see Deena looking over several times.
Kevin and I left at the same time. As we exited the building, I noticed that Deena was standing around and talking with a few other students. What a hottie! I chatted with Kevin for a few minutes while he waited for the bus. Then, I walked to the gym. My favorite Asian babe was there. She was looking extremely fine today. When I returned home, I noted that Caroll had called and left yet another message. She apparently still wants me to send her money. Caroll has become one of the first casualties of the upcoming economic collapse. She has no access to credit because she filled for bankruptcy and the fact that she defaulted on her student loans. The latter has much more impact than the former, I might add. Most of society is surviving on credit. There is a huge credit bubble forming in the economy. That's what is fueling consumption, which, in turn, is increasing the trade deficit. I can't imagine what will happen when this credit bubble bursts. Business and personal bankruptcies are already at a record high. That's why I want to purchase gold.
Even though my life could be considered boring, I have not been compelled to purchase the usual consumer distractions. In fact, I am still contemplating selling more of my useless crap. It's hard not to conjure up images of the ol' lavahead sitting in a bare room and spending all of his spare time looking at his gold bullion. Shades of Scrooge! That is not exactly the life that I am envisioning for myself. However, I would be much more bored if I spent my evenings in front of an overpriced home theater (read: glorified tube) system. My unpaid vacation commences tomorrow and I am beside myself to find something interesting to do. I have no plans, so I will let the story unfold by itself.
Wednesday August 21
Moms and I took the bus to Kahala Mall. We ate lunch at the Panda Express. Then, we did a little shopping at Star Market before returning home. Later in the afternoon, I walked to the gym and did a moderate cardio workout. I sure missed seeing my favorite Asian babe. My unpaid vacation will not be any more strenuous than this. I called a gold dealer in Arizona. I was not impressed by the "courteous" service (as touted on its Web site). Needless to say, I did not make a purchase. I have had nothing but negative experiences with Arizona firms, which leads me to believe that businesses located there are dubious, possibly even fraudulent. I called a local precious metals dealer. His prices were much higher, but he was extremely helpful.
Since I have nothing to do, I am going to spend some time optimizing my so-called investments. I have dispatched three AWUs to be deposited into my IRA bond fund. However, I have most of my dough sitting in a money market fund that is earning next to nothing. I may have to set up a non-IRA bond fund. I am tempted to stay with American Century because I can easily move funds around, but there may be better performing funds elsewhere. I am particularly interested in the Prudent Bear funds. All I know is that I cannot be strapped to making significantly less than one AWU per year in dividends and capital appreciation. If I move more into the bond sector, then I will have to watch what happens to interest rates later this year. I have to take a more proactive position with my investments. All I have done is stick money into different accounts and let fate take its course. Naturally, it didn't work out that well for me. However, I lost a lot less dough than most people.
Thursday August 22
I decided to go to town this morning so that I could order the parts for my six-four. The ride on the bus took over an hour because of heavy traffic. The bus also made many stops along the way and was extremely packed. Some moron was eating a Vienna Sausage and dropped it. The damned sausage was rolling back and forth along the floorboard. Can you guess who ended up stepping on it? I got off near Dillingham Blvd and walked to the dealer. The parts guy checked to see if the part was available. None of the warehouses on the mainland stocked it, and it has been backordered for a while. I suspect that the part is no longer available since my six-four is over ten years old. I caught another bus back into town and got off near the Jamba Juice that Shirley and I patronize. I decided to buy a smoothie as a consolation to an already horrendous day. I walked to the university with my smoothie. Pseudo-professors Ralph and Mari were in the faculty computer room when I arrived. I was not really in the mood for idle chatter. So, after I finished my smoothie, I left for CompUSA. The store was crowded as it usually is. The check-out lines were all very long. People seem to have a lot of dough. I noticed that the store a complete mess. There are hardly any traces of the recent remodeling. I really didn't even know why I was there. After looking around for a bit, I returned to town. I went to the gym to do my usual workout. However, my real anticipation was the probability of seeing my favorite Asian babe. In fact, that was the only incentive for me to embark on this pathetic journey in the first place. My favorite Asian babe was there and she was looking every bit like the hottie that she is. There were moments that she was on a machine in close proximity to the ol' lavahead. My mind was ready to snap, especially when I glanced over and saw baby executing lat pull-downs. I am not sure that I can take it anymore. I left on the first express bus. When I returned home, I unwrapped my Bose Acoustic Wave. I wanted to spend the evening listening to the psychotic classical pieces on public radio. However, the audio level was very faint again. That only put me on the edge of sanity again, so I wrapped up my Bose Acoustic Wave.
I reviewed my money market and bond fund annual reports. For the latter, I noted that there was an extremely high percentage of mortgage-backed securities in the portfolio. This shocking revelation made me keenly aware that what I was reading about the economy may very well be true — there is a credit bubble building up, which may implode the whole economy. Subsequently, I lapsed into an extended period of derealization. What else could I do? I am broke, and I will never hook up with my favorite Asian babe. Woe is me! I happened upon the Save Karyn Web site. Karyn is a Net panhandler. She had racked up 20 AWUs in debt and is now soliciting "contributions" to pay off that debt. Oddly, she has already brought in quite a bit of dough. Why didn't Caroll do this? For that matter, why didn't I? Sheesh!
Friday August 23
I had to take moms to Long's in Kuapa Kai early this morning in my decrepit six-four. Then, I took the street bus to Kahala Mall. As always, I ended up at Barnes & Noble. I listened to a few music CDs and was almost tempted to buy one. I also discovered that Al Martin's book was in stock. I ran into Chip there but I did not chat with him for long. After I returned home, I lapsed into a coma. Then, I walked to the gym and did a moderate cardio workout. I wear the same gym clothes daily, only rinsing and drying them before wearing them next. Naturally, my gym outfit tends to assume a "homeless" odor before the end of the week. I suppose that I should end this practice since it would not make a favorable impression on my favorite Asian babe.
Shirley called twice today and left messages. I have yet to call her back. I once explained to Shirley about how much I despise the phone. I tend to avoid its use, if possible. That's also why I was not heartbroken when I discontinued my cell phone service. Last night, I ordered the new version of Mac OS X (called "Jaguar"), taking advantage of educational pricing for faculty. I also ordered a new hurdy-gurdy DVD featuring several luscious Asian babes. So, it looks as though I have to list a few more items on eBay soon to help defray my costs.
Saturday August 24
Shirley called this morning. We talked for over an hour about the usual nonsense. It's hard to believe, but I am not going to see Shirley around anymore. I won't be going to Jamba Juice for a long time. Anyway, that will save me some dough. Moms cooked all kinds of food again in the kamado and delivered it to the Ninja Turds later in the afternoon. I walked to the gym and performed my usual mediocre workout. I received a notice from the Social Security administration. If I continue to earn the same paltry wage until I am 62 years old, then I can receive $600 per month in benefits. Wheeee! That's chump change! I won't be depending on Social Security for much. The real problem is, as I've stated before, the fact that I have hardly earned any income in all my years. That's because I was essentially a shiftless bum. Not much has changed. To get a real overview of the ol' lavahead's real financial predicament, please peruse the new net worth page. Who could possibly live like this? Only a true monk, of course.
Sunday August 25
I have too much time to think. That's my problem. I don't have any diversions or distractions to dull my senses. So, I sit in my favorite chair and think. Usually, I end up lapsing in a coma as a result. Today, I wondered why I keep the junks that I have. Some of that crap has been with me for many years. Many of those useless items were gifts. I don't want to sound ungrateful, but most gifts that people give are ridiculous. Sheesh! I walked to the gym and did my usual cardio workout. On the way home, I realized that I am not cut out for this kind of life. This urban psychosis is too much for me. All of these idiots driving around is driving me crazy. There is absolutely nothing to do except to go shopping. Every place is completely crowded with morons. Humans were not meant to live this way. Even worse, no one has any concept of moderation. Everything is in excess, or it's extreme this or extreme that. Then again, most people are not participants. They are tube-watching zombies. What really gets to me is the sheer number of fat slobs waddling around. In Hawai'i, this is a growing epidemic, second only to Ice. Whassup wi' dat? That's why I force myself to go to the gym. I am already at the age that I could turn into a fat slob almost instantly.
Well, I have one more week of unpaid vacation time. I plan to vegetate for most of that time. What else is there to do here? I have unwrapped my Bose Acoustic Wave in preparation for a full evening of public radio entertainment. I have discovered that the best classical program is on late at night, which does me no good when I am in regular wage slave mode. Did you check out the ol' lavahead's finances? Pathetic, wasn't it? I have get busy and do something about this dilemma. I don't want to be a wage slave forever.
Monday August 26
Moms and I walked to the bus stop on Lunalilo Home Road so that we could take the bus that directly goes to Ala Moana. We waited for about 45 minutes. There was a crew breaking up part of the sidewalk a few feet away. The wind was blowing the concrete dust all over moms and I. It is already becoming an accepted fact that any excursion beyond the confines of the resin chair is going to end up a fiasco. I am having a difficult time enjoying my unpaid vacation. Moms and I ate at Patty's Chinese Kitchen shortly after we arrived at Ala Moana. Then, we did a little shopping. I noticed that there were a large number of gorgeous Asian babes strolling about. Mind boggling! After returning home, I walked to the gym and did my usual cardio workout. I had to work off some of that roast duck that I had for lunch. Sheesh! As I walking home from the gym, I saw Roach drive by. I could see him look in his rearview mirror. He neither stopped or waved. That's the kind of two-faced prick he is. Don't worry, he will get his just reward. Shirley called and left a message. She apparently was in Hawai'i Kai visiting Erin. It's too bad that I did not see the message earlier. Shirley could have stopped by to visit.
Last night, I read the manuscript of a book (that never was printed) titled, "Secrets of the Federal Reserve" by Eustace Mullins. The manuscript is available on the Net. I was severely fatigued after reading selected portions of the text. I came to the realization that the situation is far more grave than I had originally suspected. The problems that we see today have a common beginning on Jekyll Island in the year 1910. From that point forward, the grand experiment that was concocted by the largest banking families went wildly amuck. The most interesting discourse is the matter of fiat currency, or paper money. On page 161, Mullins stated, "Instead of money being created by the production of the people, the annual increase in goods and services, it is created by the bankers out of the debts of the people. Because it is inadequate, it is subject to great fluctuations and is basically unstable. These fluctuations are also a source of great profit. For that reason, the Federal Reserve Board has consistently opposed any legislation which attempts to stabilize the monetary system." Is he describing conditions today? No, this was an analysis of the events in the year 1940. Intriguing reading, to say the least. However, the lingering aftertaste is sickening. I have come to understand the futility of my own finances. As peons, we have only two choices. First, we could immediately purchase tangible property. Or, we can save (read: "invest") our earnings, in which the latter will be available in only one redeemable form — promissory notes. The whole financial system was initially based upon massive credit (or massive debt, depending on one's viewpoint). The major advantage was that it allowed for tremendous growth and a significant increase in our standard of living, only because the economy was not tied down by a collateralized currency. This artificial system is being further overburdened by dubious microeconomics, credit bubbles, and corruption. I am not even sure that there is a way out.
Tuesday August 27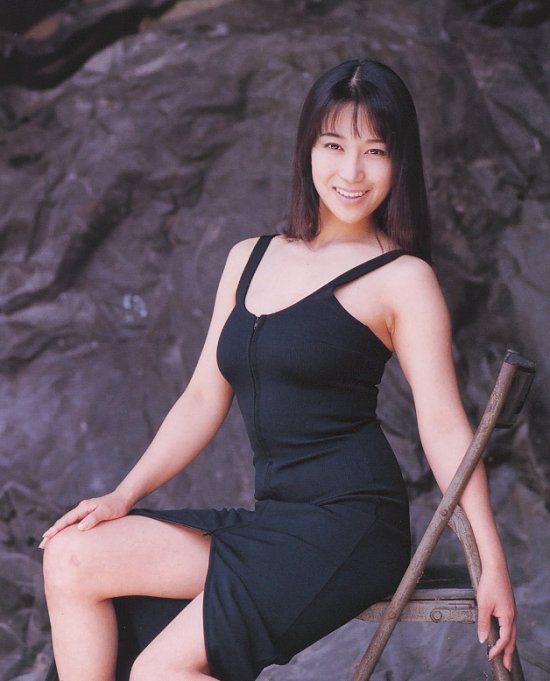 I started off my day with a trip to the dentist in Kahala. I had my teeth cleaned. No cavities, so that's good news. I then took the bus to town. I got off in the McCully district just so that I could visit Checker Auto Parts. I often frequented Kragen Auto Parts (same company) on the mainland and got decent deals on parts. I bought the turn signal switch set for $44 and did not buy anything else because the prices were too high. Later, I called NAPA Auto Parts only to discover that I could have bought the part for 10 percent less. I also found out that I have to invest in $48 worth of specialized tools. Mind you, this has nothing to do with the gauges that are still dangling from the dashboard. Unless I can find a shady Safety Check station, then my six-four may not pass. The turn signals work. It's just that the lever won't lock in place for left turns. I called Don-A-Vee in Cali to see if, by chance, it stocked the flexible circuit board that I need in order to repair my gauge panel. No dice. The item is backordered at every warehouse on the mainland. My six-four is becoming a major liability. However, I cannot rationalize the purchase of a new vehicle. Yesterday, I received a catalog from a Jeep specialty firm. I was mesmerized temporarily. I began dreaming of fixing up my six-four. New seats. New alloy wheels. New soft top. What a waste! My six-four is not even worth half of what all of that stuff costs.
I ended up at the faculty computer room at the university. I really didn't want to be there. In fact, I began pacing around. So, I walked over to the College of Hair Design. An Asian hottie restored my monk haircut. Then, I went to the gym. My favorite Asian babe was there. Baby has been wearing some skimpy outfits lately, much to my chagrin. Baby also looks similar to the Asian babe in the image above. The sinister kahuna is really trying to test the ol' monk, eh? I took the first express bus out of town. When I returned home, I discovered that the new version of OS X had arrived. However, no one was home to take delivery. The Apple Store had sent it by FedEx. I hope I didn't get charged for that. Shirley also called and left a message again. Moms was preparing to leave because she has to "baby-sit" the young Ninja Turd. Apparently, the little Turd is illin'. So, here I am. Home alone. Tomorrow will be yet another day of unpaid vacation hell. Sheesh!
Wednesday August 28
I finally talked with Shirley this morning. In actuality, she sent e-mail last night. She was not able to call last night because I was busy on-line making preparations to upgrade OS X. Shirley drove to Hawai'i Kai after her classes. Just after she arrived, the FedEx truck drove up. So, I was able to take delivery of package with OS X. Shirley and I ended up at California Pizza Kitchen in Kahala Mall. We had a pleasant lunch. Then, we walked around the mall. On the way home, we stopped off at the NAPA parts store so I could purchase the special tools for my six-four. Shirley dropped me off and left for home. Incidentally, Shirley looked around moms house to see if there was a tube. No tube, just like I had told her. She was amazed.
I walked to the gym and did my usual cardio workout. I forced myself to go, even though it was late. I had a filling lunch, Chicken Tequila Fetuccine, and I knew that I would pay the price if I skipped my workout. When I returned home, I decided to begin work on my six-four. Removing the steering wheel was easy. The lock plate took a little longer. I took a look at the turn signal switch and it seemed fine. There was some dirt and corrosion, but nothing to merit replacing the switch. The problem seems to be the lever mechanism itself. I am not sure what to do at this point.
Moms called to say that she will spend another day at the Ninja Turd's place. I am not really sure how the Turds justify this big imposition upon moms. My guess is that they want to drive home the point that they need larger living quarters right now. Moms is already going to give them her house. So, why can't they wait a little longer? When people feel they are entitled to something, then the sky is the limit. Letting the Ninja Turds have the house now would be a big mistake. The situation is out of my hands. I am going to relax this evening with the psychotic classical pieces on public radio courtesy my Bose Acoustic Wave. I probably won't install OS X for a few days. I have to ponder what I am going to do with my six-four.
Thursday August 29
I disassembled most of the dashboard so I could access the steering column of my six-four. It was quite an ordeal to remove the turn signal switch and wiring harness. I cleaned the switch and observed that it was still in good condition. So, I made the decision to return the $44 switch. I took the street bus and got off near Checker Auto Parts. I walked there and returned the switch. The clown was giving me some kind of attitude. Rather than lose it, I made a mental note that I would never return to that dump. When I finally arrived downtown, I called NAPA Auto Parts in Kalihi to see if it stocked any lithium grease. Another bus ride. It is amazing how much time and effort I have expended on this project. However, I must admit that it has been somewhat relaxing. I actually enjoyed working on my six-four. I called the Jeep dealer later and obtained an estimate for the same job that I am doing. Labor was quoted at $178 alone. Sheesh! I went to the gym in time to catch a glimpse of my favorite Asian babe. I did my usual banal workout. Then, I caught the first express bus out of town.
I spent the rest of the afternoon refurbishing and installing the old switch. I also lubricated the mechanical parts with the lithium grease before reassembling the dash board. There is a lot of rust and corrosion. I suspect that I have exacerbated the problem by constantly hosing the interior with water. I have been spraying everything down with rust remover as well. All I have left is the lock plate and the steering wheel. I want to check to make sure that everything is okay first. I am not really sure what the problem was to begin with. Seems as though it was the cheesy actuating mechanism. The cost of the repair stands at $45 or so. Not bad. I can't really complain because I have barely maintained my six-four in the last ten years. I will probably be perusing that Jeep specialty catalog a lot more in the days to come.
Friday August 30
I left for town early this morning because I had to be at the new student orientation at the Asylum. Normally, a wage slave written up for insubordination would not be chosen for such a task. However, since no one else was available, I was "volunteered" by Bug. As to be expected, I was very terse with both Bug and Roach because I really did not want to see either of the two morons. I left immediately after the ruse. I took the first bus to Kahala Mall. I spent a few minutes in Barnes & Noble. I perused Al Martin's book again, but it was making me very fatigued. All of this graft and corruption these days is bringing me down. Then, I caught the next bus to Hawai'i Kai.
It was too hot to do anything, so I relaxed in my beloved resin chair. I walked to the gym later. I did a brief cardio workout and walked home. As always, the sheer number of idiots driving around were driving me berserk. When I returned home, I installed the lock plate and the steering wheel on my six-four. The project is complete and everything seems to be working fine. I have yet to install the new version of OS X. It's still sitting in the shipping box. I'm going to relax this evening with the psychotic classical pieces on public radio, courtesy my Bose Acoustic Wave.
Saturday August 31
I spent most of the evening perusing the Jeep specialty catalog. My six-four is way too old and beat up to justify any further frivolous expenditures. I have enough maintenance issues to keep me busy for a long time. These small projects will keep me busy — somewhat like a hobby, I suppose. The vanity that comprises my life is slowly eating away at my sanity. I have noticed that the bulk of my possessions has increased again, what with the special tools for my six-four and the latest version OS X. Consumption just cannot be contained. I could, perhaps, continuously list items on eBay to maintain the flow of useless possession in and out of my life. Yet, this is not the answer. There has to be an almost complete cessation in the consumption cycle, with the exception of absolute necessities.
So, here it is — my last few days of yet another unpaid vacation. I was planning to go to Barnes & Noble again this morning, but I had to ask myself why. I would only end up perusing Al Martin's book and become extremely agitated by the subject matter. Instead, I worked on my beloved six-four, mostly spraying rust remover on the bad spots. I also discovered that I didn't align the steering wheel properly, so I had to pull it off again. I also noticed that the annoying key warning buzzer no longer works. Who cares? I'm not taking the steering column apart again. Well, my next project will be to rotate the tires using only one jack. That should be fun, eh?
Uncle Tosh and Aunty Maria stopped by briefly. They were taking a drive around the island. My uncle used to live on the Big Island for six years. He bought one acre of land and built a house on it. The cost was only 85 AWUs. However, my aunt did not like living in the sticks. They ended up moving back to Honolulu. I may have to consider moving to the Big Island in the future. I walked to the gym and did my usual workout. When I returned home, I discovered that moms wasn't home. I figured that she walked to Koko Marina, so I drove my six-four there. I found moms walking home with a whole mess of groceries. Well, I'm too tired to unwrap my Bose Acoustic Wave. I may install "Jaguar" (OS X v10.2) tonight. The fun just never ends. Yowza!
Sunday September 1
I installed "Jaguar" without a hitch last night. I downloaded and installed Netscape 7 as well. The speed of OS X for me has not increased much, mainly because my iBook does not have the right kind of video card to take advantage of Quartz Extreme. The latest version, however, takes up almost one gigabyte more of hard drive space. There are a lot of new enhancements, so I am not complaining.
I did my houseboy chores this morning. Then, I perused the Jeep specialty catalog for an extended period of time. I am not sure why I bother since my six-four is almost at the end of its useful life. For lunch, I ate chips and salsa. Shirley called this afternoon. We talked for over an hour. I am kind of surprised that she is keeping in touch with the ol' lavahead. Our next lunch outing will be at the Outback Steakhouse. I'm not sure when that will be since I will be returning to the salt mines in two days. I walked to the gym for a moderate cardio workout. Later, I drove moms in my six-four to Long's in Kuapa Kai and to Foodland. I had to purchase a bottle of Simple Green to clean my six-four. I won't be hosing out the interior with water anymore since there has been so much corrosion as a result. I'll be doing my usual Sunday night ritual with my Bose Acoustic Wave and my iBook. Summer is over, but my routine never changes. Sheesh!
Monday September 2
Slave Labor Day — commemorating the plight of the lowly wage slave. I spent most of the day working on my six-four. I noticed that a large patch of paint was bubbling up because of the rust below the surface. I scraped off quite a bit of paint. I had to make a trip to NAPA Auto Parts in Kuapa Kai to buy a whole mess of paint. I couldn't find one that matches the red color on my six-four. Naturally, the paint job turned into a fiasco. I decided right then that I won't be ordering anything from the Jeep specialty catalog. My goal is to just keep my six-four running with a minimum in expenditures.
I walked to the gym to do a quick cardio workout. I will only be able to go to the gym twice during the work week because of my classes at the university. I will only see my favorite Asian babe on a limited basis. On the weekends, I will continue to go to the gym in Hawai'i Kai. I am not looking forward to returning to the salt mines tomorrow. I have not even prepared for my classes. I am getting to the point where I just don't care about anything. Everything is meaningless. Perhaps I should break out Viktor Frankl's book again, eh? Well, I have 16 months left in my five-year plan. I will stay the course until then.
Tuesday September 3
My first day back at the Asylum was anything but enjoyable. I discovered that Mike is no longer there. Kevin and I believe that he resigned hastily. The morale is extremely low. Bug and Roach appear to not have any idea that they are the cause. My limited conversations with those fools remain terse. There is a lot going on, what with all of the recent resignations. Two other faculty members resigned two weeks ago. There are several new faculty. Kevin believes that we have become expendable. Heck, we have always been expendable. Kevin has been pleading with me to apply for various government jobs. Ultimately, he wants us to resign on short notice at the same time, thereby screwing over Roach. Can't say that I blame him.
I received e-mail from the department head at Kapi'olani Community Colleges, asking whether I could facilitate one or two classes. I was surprised since I have never applied for a position there. Also, the academic coordinator for the Computer Science department at the university has been offering me a few more options including a programming class. Several math classes were also available. I was very pleased to see all of these new opportunities. This gave me hope that I will be able to resign from the Asylum completely within a year or so. Believe me, I will never look back.
My favorite Asian babe was at the gym with her babe friend. At one point, they walked directly in front of me while I was on one of the pec machines. I don't want to read between the lines, but something was odd. They could have walked right behind the machine that I was one because that's where the main walkway is. They also walked quietly, in single file, with my favorite Asian babe following behind her friend. Baby looked extremely healthy today. Whew! I took the first express bus out of town. When I returned home, I decided to walk to Koko Marina to buy some sandpaper from the auto parts store. I will continue to work on my six-four this weekend.
Wednesday September 4
Another fatiguing day. My classes at the university commenced this afternoon. Once again, I have been denied a multi-media classroom. The number of students per class is also beyond capacity. I ran into Professor Gordo. He told me that a lot of the faculty actually hate the profession. He also clued me in on how several faculty have actually been able to stop teaching (and continue to be paid) by forming useless committees. I also talked with Pseudo-professor Chad. He looked about as worn out as I did. I asked him if he was going through burn-out yet. He said that he's been burned out for a long time. "I just have to continue to put on a good show," he added. I could only concur. As usual, there are a lot of drop-dead gorgeous babes in my class. One of my students is a Miss Teen USA contestant.
I neglected to mention that there is an awesome Asian babe living down the street. She lives with her parents, and she also has at least one kid. I see her almost every morning while I wait at the bus stop. Yesterday, baby was wearing a skimpy top and some jeans shorts. What a hottie! Why have I not noticed all of these Asian babes before? Sheesh! It looks as though I have sold my copy of the old OS X and also a few more hurdy-gurdies, thanks to eBay. The hurdy-gurdies are being shipped to their new owner tomorrow. My final hurdy-gurdy featuring a bevy of gorgeous Asian babes has yet to arrive.
Thursday September 5
I am becoming more fatigued as the week wears on. I was glad to able to go to the gym today. My favorite Asian babe was not there when I arrived. However, I believe that she was two rows in front of me on one of the Transporter-like machines. She then moved to the row of machine directly behind me. I do not wear my dork glasses or shades in the gym, so I cannot be certain if that was baby or not. It's too bad that I don't have a babe like my favorite Asian babe. Then, I could break out of the monk ranks. Sheesh! Life goes on, I suppose. Everyone seems preoccupied with American Idol and totally oblivious to the fact that we will soon invade Iraq. Even Mike Ruppert of From the Wilderness commented on the sickening apathy which afflicts the general populace. I agree wholeheartedly with Ruppert that we need an apocalypse of great magnitude to clean up this mess.
I've been so busy this week. I have had really no time to relax, no less think. When I return home, I am so fatigued that I only seem to want to vegetate in my favorite chair. I have spent an inordinate amount of time perusing the Jeep specialty catalog. In fact, I received another one today. I am not sure why I am still compelled to restore my six-four. The mere fact that I own such a vehicle infers that I indirectly support the shenanigans in the Middle East. Alas, I will save these ruminations for another time.
Friday September 6

Another hectic day. The time goes by far too quickly. When I finally return home, I usually am too fatigued to put any real effort into the journal. I can write about the mundane because it is so rote. In reality, I am skating on thin ice insofar as my sanity is concerned. Thus, seeing my favorite Asian babe at the gym is likened to viewing a lush tropical oasis in the middle of a desert. Does this mean that I am obsessed with babes? No way. I'm a monk. I believe that I am searching for a serene life, one that is far removed from the superficial and artificial environment that I am stuck in now. My only safe haven is when I return home. I feel enveloped by a sense of family, which gives rise to a sense of security. This is what ultimately gives me a sense of purpose. If it were not for this aspect of my life, then surely I would have ended up in a real quagmire.
I saw Mark at the bus stop this afternoon. We chatted for the duration of the bus ride home. Several months must have gone by since we last talked. All of life seems temporal and fleeting these days. Here today, gone tomorrow. For the time being, I have even lost interest in my finances. I am simply existing like some kind of chimp. I swing around on the tree branches with the other chimps. My reward is a banana. Welcome to the life of a chimp.
Saturday September 7
I was extremely fatigued and lethargic this morning. I did not feel like doing anything. At this point in time, I have little in the way of tangible connections to my surroundings. Everything seems so irrelevant. Yesterday, the academic coordinator of the Computer Science department at the university approached me with an offer to facilitate the Visual Basic programming class in the Spring. Why would I want to do this? It is a lot more work, but the pay is the same. I have lost my zeal for what I do, replacing the latter with a kind of cynicism that festers in detriment. My absolute value in society is zero. What I do makes no difference in the scheme of things. I would be fooling myself if I thought otherwise. All is not hopeless. I am, at times, very disappointed in my search for ultimate meaning. However, I have a feeling that I will discover the answer soon. That is the quest of a true monk. The separation from the material world is a fundamental step. All distractions must be eliminated. Most of our emotions and sentiment are focused on "objects" which have no method or desire to reciprocate the same. This proverbial one-way street distracts us, drains our limited resources, and eventually causes great disappointment. The only solution is total detachment.
I walked to gym this afternoon immediately after the dolt file clerk and her son arrived. As I walked down the street, I noticed Mr. Turd's truck parked at a fellow carpenter's place. I seem to forget that moms is planning to let the Turds move back in the house very soon. In fact, I believe that moms will just hand them the title. I am not really concerned, but I should accelerate the divestiture of my possessions just in case. After my usual workout, I went to Starbuck's for a Mocha Frappacino. I took my time walking home to insure that I would not have to see the Turds. I sanded down the lousy spot paint job that I did last week. Then, I repainted the surface. It still looks bad, but not as pathetic as before. I drove my six-four to Long's in Kuapa Kai and bought some rubbing compound and Turtle Wax. My goal is to spend my weekends working on my six-four, sort of like a hobby. I am not going to spend a lot of dough, however, because my six-four has already seen better days. Well, at least this will give me something to do.
Sunday September 8
In the course of a week, I've seen myself transform into an emerging materialistic fool. Two Jeep specialty catalogs have been the focus of my attention during my spare time. Yet, any casual observer can see that my six-four looks nothing like the ones in the catalog. I had easily fallen for the ruse (actually a victim of the constant inundation of advertising). I must now revise my plans for my six-four. After all, this is not a hobby. It's a sham. Ultimately, I must divest myself of my six-four. I do not plan on ever purchasing another automobile. This decision will preclude me from from other aspects of life, mainly because I will be an anomaly. I will certainly seal the issue of the monk life-style, especially the babe situation. Once I repair the gauge panel and complete a few inexpensive cosmetic enhancements, then I should sell my six-four at salvage value.
Ironically, I worked on and off all day on my beloved six-four. I washed and waxed it. Then, I repainted the wheel of the spare tire as a test run for the other wheels. It turned out okay. I am using an engine enamel this time. I discovered that I do not need to rotate the tires. The right front tire has worn badly from an alignment problem. I have never had a front-end alignment done on my six-four. When I replaced the original tires (yes, this is only the second set), I noticed that the alignment was off. Because I had no dough at the time, I skipped the alignment. Sheesh! I walked to the gym and did my usual cardio workout. I will spend the evening with my iBook and my Bose Acoustic Wave. Tomorrow, back to the salt mines. Yuck!
Monday September 9
Another uneventful day, although it was quite grueling. I was glad to return home. Moms had to attend a funeral this evening. I was supposed to attend as well because I have known the deceased since high school. In fact, he was only a year older than me. I do not care to attend any funerals. Too depressing. Funerals call attention to my own mortality and, of course, my unfinished business of life. Wage slavery is robbing me of my youth. Well, what I really mean is that it is robbing me of my youthful thinking. My scribblings have become terse. I am either too fatigued to delineate upon my thoughts, or the latter may simply become lost below layers of banality. Everyday events only inspire a sickening discourse of repetitiveness, somewhat like the proverbial water torture.
In a temporal world, life can only accumulate meaning through the understanding of what is eternal. The universe to us is eternal, not just in time, but also in breadth. Within this framework, we exist, relatively speaking, for a mere fraction of a second. Wealth and power on Earth mean nothing in the universe. Only eternity has meaning. We are the only living creatures who can grasp the concept of eternity by giving it a definition. Therefore, there must be a lost connection somewhere. We are always searching for that connection, usually in the most feeble manner. Yet, the answer is there, as it always has been — for an eternity.
Tuesday September 10
I am not planning to join in the festivities concerning September 11th. Frankly, the whole thing has turned into a media circus. Every sleazebag want to get in the act. For myself, I have to wonder why there have been no answers even though a year has passed. Such a tragic event should have invoked a major investigation. Instead, there have been major cover-ups and cheesy appeals to sentiment. Even more sickening is that the New World Order has designated the event as "Patriot's Day." I surmise that we are talking about blind patriotism, the kind that easily converts to fascism. I mourn the needless loss of lives around the world. Those lives have ended in vain mainly because of a few power-hungry pricks who want to enslave the masses.
None of my daily events means much to me. Bug and Roach are clearly up to something devious. They have left me alone for the time being, choosing to hammer Kevin for now. I finally received a check to reimburse me for the Computer Society membership. My favorite Asian babe was at the gym today. Shirley sent me e-mail yesterday. She also called last night but, because of some confusion, we did not get to chat. Just another day in the life of a fool.
Wednesday September 11
An inside source, James (actually a double agent), informed Kevin and I that there have been three more resignations at the Asylum. The real surprise was that Helen, second in command, is leaving. Kevin and I suspect that there was a power struggle. We believe that Roach engineered the whole thing through some kind of coup. And, the inside story concerning Phillip, the technology curriculum coordinator, apparently involves embezzlement. The Asylum is a complete mess, and it's fairly obvious that the dump is ready to implode. Kevin and I could hardly contain our laughter.
I called Pseudo-professor John at home because I discovered a week ago that he was no longer on the roster at the university. He is facilitating classes at Heald College, one of the Asylum's competitors. His class load will increase next month, but that will not bring in a lot of dough. I have decided to facilitate the Visual basic class at the university. Probably a stupid move. However, I want to insure that I won't end up like many of my my former colleagues. Oddly, I have outlasted quite a few of them.
Thursday September 12
An uneventful day. Kevin and I discussed the possibilities for future idiocy at the Asylum. Roach will probably move up to second in command. Bug will assume Roach's present position. All hell will break loose. Neither Kevin or I want to be around when that happens. I briefly saw Pseudo-professor Jim in the faculty computer room at the university. We discussed our coping strategies for dealing with no office space. Pseudo-professor Ralph and I experimented with ways to combine the hot chocolate mix with cold water and not having the result turn into a coagulated mess. After I drank a cup full of the concoction, I felt ill. "There must be some kind of bloating agent in the hot chocolate," I said. We both laughed.
I have been feeling somewhat "transparent" these days. Frankly, I believe that I am going through a severe bout of derealization. It's an odd feeling. It is like I don't really exist. Everything plays out like a cheesy sitcom. How could I expect much more? I am merely a chump change chimp. My favorite Asian babe was not at the gym today. The loser who placed highest bid for my old OS X package has reneged, most likely because one of the other bidders had cancelled his bid and posted some crap about how I misrepresented myself. The idiot claimed that the OS 9 CD-ROM (also included) was not a full install. How does the asswipe know that fro a fact? I had two copies of OS 9, one of which I gave to Mr. Turd (before the latest falling out). That one was an "upgrade" version because Apple always labels the latter clearly. The one in the bid package was not labeled as such. Of course, no one bothered to ask me. Stupid asswipes!
The State has yet to refund my overpaid taxes. I suspect that I will never see the dough. I have continued problems uploading the journal to one of the Web host. I am certain that the problem is because the site does not recognize the latest version of Netscape. I am about ready to follow in the footsteps of Anonder and call it quits. I believe that I will continue the journal until the end of my five-year financial plan. Then, I will have to evaluate this whole situation. Has anything changed for the better? Has the journal served any real purpose? Where am I, really, in the general scheme of things?
To be continued ... Go to M.14
| | |
| --- | --- |
| LoserNet | © Copyright 2002. All rights reserved. |