Glass Menagerie
Smirking Chimp


Sinister Kahuna Day 2002
I had received e-mail from Mary Ann, who has temporarily filled Phillip's position as Technology Curriculum Coordinator at the Asylum. She wanted to set up a meeting to discuss a few curriculum issues. I responded and told her that I could only meet with her during the lab times on Friday. So, Mary Ann stopped by this morning. We ended up talking for about three hours. First of all, Mary Ann is a gorgeous Asian (Filipina) babe. I had seen her around, but I didn't realize that she was such a hottie. We didn't really talk much about the curriculum. She had come up with a few ideas, but the latter were shot down by Roach. So, she was pretty discouraged. Mary Ann has a degree in information systems from USC in Cali, which is quite an achievement since she graduated from Farrington High School here. Farrington serves the economically disenfranchised areas in Kalihi. I asked, "So, how did you end up not just hanging out and ..." Mary Ann completed my question for me, "... and making babies?" She knew exactly what I was going to say. "There's even a daycare center in the school," she added. Mary Ann was hired for three months, so she has a month left. She actually seems to look forward to leaving the dump. "Well, at least you were invited to the big faculty and staff barbecue," I said jokingly. "Yes," she said, "I did go to that, but I didn't see you there." I told Mary Ann that she could stop by my class anytime to chat. I am sure that Roach would blow a gasket if he saw her sitting in my class.
My classes at the university are already turning into a zoo. I tried to facilitate a lecture in the first session. After that fiasco was over, I decided that I would revert to a "self-paced" methodology. The Downtown Ho'olaule'a is happening as we speak. The various booths and entertainment stages were being set up as the express bus wound its way around the heavy traffic on Bishop Street. I have not been to any of the Aloha Festival activities in years. It is too bad that I don't have a babe like Mary Ann to do stuff like that with, eh? Incidentally, James, a double agent at the Asylum, reported that Roach's salary is $3,200 per month and Bug's salary is $2,800 per month. I relayed the information to Kevin. Both he and I were dumbfounded. We thought that they were making hella more dough than that. Sheesh! Well, the weekend is finally here. I am going to relax with my beloved iBook this evening. My final thought for the day — that Mary Ann sure is a hottie!
Saturday September 14
I spent about five hours painting the steel wheels on my beloved six-four. As to be expected, the wind was whipping around at hurricane gusts. I masked the tires so I wouldn't get paint on them like I did the last time. I also removed the center caps and touched them up with black paint. I also tried to do as much spot rust treatment as possible. I was also going to lube the chassis put my grease gun was not working. I took it apart and discovered that the grease had coagulated, if that is even possible. I did not think that grease could go bad. So, I will have to make a trip to NAPA Auto Parts tomorrow. I also have to purchase some kind of rubber treatment for the fender flares and the tires. Over the last two weeks, I had debated the pros and cons of keeping my six-four as opposed to buying a new car. The latter option makes no sense because I would not drive more than I do now. Heck, driving about 300 miles per year barely justifies keeping my six-four. Shirley often tries to persuade me to buy a new car. "What if you meet someone?" she asks, referring to the possibility of hooking up with a babe. "She won't want to drive you around all the time."
I walked to the gym and did my usual workout. I was a little fatigued because of all the fun I had jacking up my six-four and removing the tires. Then, I had to put them back on. I couldn't help but reflect on what a babe that Mary Anne is. Whew! Later, I had an odd feeling overcome my senses. No, it had nothing to do with Mary Ann. I had the urge to sell or dump everything that I own. My new hurdy-gurdy DVD arrived featuring nothing but gorgeous Asian babes. I will spend the evening with my iBook and my Jeep specialty catalogs. I may even break out my Bose Acoustic Wave.
Sunday September 15
I bought a spray bottle of Son of a Gun protectant and ended up treating everything on my six-four. I also purchased some grease, but I did not lube the chassis. I want to spread out my fun over several weeks. Naturally, there was no wind today, the reason being that I had nothing to paint. I walked to the gym in the afternoon and did a mediocre cardio workout. I was actually a little sore today, no doubt from throwing around those heavy all-terrain tires yesterday. Man, am I out of shape, or what? Sheesh! I am not sure why but I have been thinking about Asian babes lately. Perhaps the sinister kahuna is toying with the oversized cranium once again. After all, last Friday was Sinister Kahuna Day. Well, I am going to spend my evening with my Bose Acoustic Wave. I have to relax for I must return to the dreaded salt mines tomorrow.
Monday September 16
I took a look at my shoes this morning and noticed that the sole on one had a large gaping crack. I took the last express bus to town. At the park-and-ride, the handmaiden boarded the bus. I didn't immediately recognize her because her hair was extremely short, even shorter than the monk haircut. She's no longer a blonde. I noticed that the handmaiden still spares no expense on her wardrobe. I had an hour before my first class at the Asylum, so I walked to Macy's to check out the shoes. Then, I walked to Payless. I didn't like the selection at Payless. I ended up back at Macy's and chose a pair of Rockport shoes, spending over $93 on them. That's the most money that I have ever spent on a pair of shoes. I was a little perturbed.
Mary Ann came by my class again. We ended up chatting through two periods (over two hours). Some of the students were looking at us suspiciously, so I already know that people are beginning to wonder. There is a possibility that one of Roach's strategically planted agents will report this matter to Der Führer. In fact, Roach had passed by a few times. Could another "fraternization" charge be right around the corner? We chatted about the curriculum briefly. Then, we talked about everything else. I learned that Mary Ann's father passed away last year. He was 87 years old. Her mom is apparently 30 years younger. That's quite a spread. I surmise that Mary Ann is about Shirley's age. What really surprises me about her is that she is very modest, quite shy, and extremely self-deprecating. I am trying to encourage her to become a little more assertive because I believe that she has the potential to do well. Frankly, the only alternative for her will be to hook up with a loser and end up falling back into the old local ways. That would really be tragic.
My afternoon classes at the university were chaotic as usual. I already know the drill. I was happy to leave the salt mines with my new Rockport shoes. I have spent my monthly allowance, so my six-four will have to wait. What concerns me even more is that I seem to be getting in the habit of befriending young, attractive babes. I really have forgotten what my buddy Bud had warned me about concerning babes over a decade ago. "Stay away from them," he said. "They are all dangerous."
Tuesday September 17
It's Asian Babefest Day! Yep, as I stood at the bus stop this morning, I saw the gorgeous Asian babe who lives less than a block away. Then, when I boarded the bus, I noticed the gorgeous Asian babe who usually rides the same bus in the morning. She sits way in the back where I usually station myself. Baby is a hottie. As I walked through the Bank of Hawai'i corridor, I saw Melinda sitting with some of her friends. She is a former Asylum student, however she never acknowledges my existence. She's part Asian and she's also a hottie. At the Asylum, I found myself already fatigued. As I lectured in my Visual Basic class, I saw Mary Ann pause at the entrance to my classroom. "I won't bother you today," she said. Naturally, I was a little disappointed, but Mary Ann is only serving as a distraction and painful reminder of my monk existence. After I finished my lecture for my last class, I saw Mary Ann waiting outside my classroom. We ended up talking for about 30 minutes, this time mostly about the curriculum. She said that she had talked to Roach about her position. As I thought, she will be able to stay on longer than her contract. It's quite obvious that Phillip is not coming back. I attempted to persuade Mary Ann to stay on until she finds a new job. That was probably a stupid suggestion because, as I said, her presence is a major distraction.
Later, at the gym, I did not see my favorite Asian babe while I was in the meathead room. When I got on the StairMaster, I noticed that baby was on the StairClimber machine at the other end of the cardio section. After she finished, she walked along the front aisle and ended up on a treadmill almost directly in front of me. There were only four people in the whole cardio section. My mind was ready to snap, Baby was looking very healthy. I was extremely fatigued when I left the gym. You can probably understand why. I took the first express bus out of town.
When I returned home, I found that moms had the air conditioner on again with all of the windows open. The worst part is that the lousy air conditioner spews out a white caustic dust all over my six-four. I was on the verge of mayhem. I surmise that my level of stress was exacerbated by the sheer number of gorgeous Asian babes I was privy to see today. I was really surprised that Shirley didn't just pop out of nowhere as well. Alas, the sinister kahuna is definitely working overtime to push the ol' lavahead over the edge.
Wednesday September 18
All I know is that I have got to get a grip on reality. Mary Ann did not stop by during any of my classes today. However, she ended up sitting next to me in the back row at the Asylum faculty meeting. I saw Roach do a double take when he looked in our direction, so there may be trouble brewing. I doubt that Mary Ann (or any other babe) is up to anything. My mind is merely playing tricks on me. I ran into Pseudo-professor Robert just outside Cunha's Alley this morning. I asked him about the babe situation. He said that there were a couple of gorgeous Asian (Filipina) babes in his class at the university. However, he discovered that they had kids and were most likely married. Both he and I are trying to stave off the forces of desperation. After all, we are in the most susceptible age group. I suppose that there is an inner force urging us to make a last ditch attempt to break out of the ranks. It's a kind of survival instinct. In the end, does all of this really matter? There is no way to redeem one's life. We live out the years and then all is said and done. I am not exactly sure why I have weakened my stance. Perhaps I foresee a bleak future in which I live alone in obscurity. Seems a bit scary, doesn't it? Desperation will not change anything. The latter will only bring painful moments of pure embarrassment. I suppose that the only real solution is to chill. I've got my iBook, my Bose Acoustic Wave, and my decrepit six-four. I'll be fine.
Thursday September 19
Mary Ann was wandering around the hallway in the Asylum this morning. Frankly, I have never seen her walking around prior to the first day that we chatted. In fact, I had not responded to her e-mail until I had seen her last Friday standing in the Placement Office across the hall from my class. Shortly afterward, she came by for the discussion on the curriculum. Whether she drops by or not, she is now always wandering around the hallway. She dropped by my class briefly this morning. We chatted about curriculum matters for about 15 minutes. Later, as I made my way to the elevator to leave the Asylum, I saw Mary Ann standing there. She was going on her lunch break. We boarded the same elevator. When the doors opened on the first floor, I let everyone disembark before me. Evan happened to be standing there, so I took advantage of that moment to talk to him about nothing. Mary Ann exited the building. I could see her through the glass doors. Just before she crossed the street, I saw her glance back. Had I walked out of the building with Mary Ann, I might have been tempted to ask her join me to go to Jamba Juice. This kind of benign activity will do me no good. I have decided that I must try to avoid any encounter with Mary Ann at all costs.
I graded lab assignments at the university before departing for the gym. As I descended the steps to the basement level (the lobby is on the first floor), I saw my favorite Asian babe on the incline bench press machine. After I changed into my gym attire, I started my usual meathead routine. Baby walked over to a different part of the gym. About 15 minutes later, she walked right in front of me. She was wearing a magenta-colored top with black Lycra tights. Ho boy! I almost passed out. When I looked up, I saw baby on the bench press machine just a few feet in front of me. I got up and sat on another machine that faced the other way. After I finished my cardio workout, I walked to the locker room. Baby was standing conspicuously in the main aisle talking with one of the old guys who thinks he is a stud. She had been standing there for about 15 minutes. I could see her all the way from the cardio section. After I collected my things, I walked out of the locker room. Baby was gone. As I stood at the bus stop, I saw baby exit the gym and walk down the street. Words cannot describe what a hottie she is. I am thankful that I can only go to the gym twice during the week. Perusing my favorite Asian babe is doing me no good.
Last night, I used Software Update to download the latest update for OS X. The damned application crashed before the optimization part was completed. I was certain that I would be re-installing the operating system. However, everything seems to be working fine. Moms mentioned that Mr. Turd is in Canada for a "seminar." He was supposed to call the dolt file clerk with his cell phone when he arrived, but didn't. No one seemed to realize that Canada is a different country. I suspect that Mr. Turd is there using the "seminar" as an excuse for a vacation from digging holes for fence posts. He is not a bigwig with the union, so I see no other reason. Well, I am still wearing my decrepit shoes even though I spent a lot of dough on my new Rockports. I probably can squeeze another month out of the old pair. Sheesh!
Friday September 20
Mary Ann dropped by my class at about 8:30am. We chatted until about 11:45am. Naturally, we didn't spend all that time talking about the curriculum. I discovered some interesting details about her. She says that she is trying to stop smoking. She smokes because she is bored. She is also fatigued almost every day. She hasn't slept well in a few days because she has had a lot on her mind. However, she slept quite a few hours last night. "I like to sleep," she said. She doesn't do much lately — "I'm lazy." She wants to increase her physical activity, so she took advantage of the ten-day trial at 24-Hour Fitness, the same gym that I am a member of. She didn't join because of the uncertainty of her employment. In addition, she does not want to carry additional stuff with her during the day, nor does she want to go to the gym during her lunch period. Evenings were also out of the question. She wants to buy a car — a Honda Accord. She loves to eat — "I really like Spaghetti." She becomes bored or irritated when out with her friends because they are still living in the past. She doesn't go out unless her friends want to do something. Tonight, they are going to the Waikiki Ho'olaule'a. She doesn't really want to work. She would rather go to the beach. She has a $20,000 student loan to pay off. She is living at home with her mom. She spends her weekends doing "family things." It was also fairly obvious that Mary Ann is very single. Sadly, I saw a viscous circle centered on helplessness and dependency, even though she has a lot more going for her than most locals. I also can see that she will probably become somewhat thick in the months to come. I asked her to join me for lunch at Jamba Juice. She apparently did not want to go. Fortunately, my former students Raelynn and Jennifer bought a couple of bean burritos (green sauce, no red sauce, no onions) from Taco Bell for me.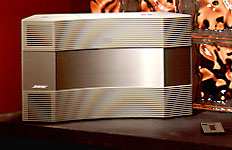 I had to lecture in my classes at the university this afternoon. So, I was fairly fatigued at the end of the day. When I returned home, I immediately unwrapped my Bose Acoustic Wave. I will spend the evening listening to the psychotic classical pieces on public radio. I have been doing some research on the New World Order and other topics dealing with this new breed of Nazis. My concern is this stupid "war" that will soon be waged. I also read up on the secret Yale society called Skull and Bones. All of the information is finally coming together. I can finally see the rise of the "wild beast ascending from the sea, with ten horns and seven heads." The prophesy is coming true in our own time. Lord have mercy! As for the babe situation, I can see that I had become weak. I was almost ensnared by the wily ways of the babes. In all honesty, I was quite taken by Mary Ann because she is a very attractive babe. However, I did not dupe myself into believing that anything would happen. I will definitely avoid contact with her. If the latter is unavoidable, I will make sure that our chat times are minimized. There is no question that baby is big trouble. A man must know his limitations.
Saturday September 21
I had to laugh when I read my summary of my conversation with Mary Ann yesterday. What was funny was the fact that I lead a kind of parallel life. I have not slept well for a long time, much for the same reasons that Mary Ann had told me. I have been bored for a long time, but I have come to realize that boredom is a natural state in a consumerist society. I really don't want to work either. My dreams of retirement attest to that fact. I have about the same amount outstanding in loans. I am probably lazy as well, since I spend a lot of time lapsing in and out of a coma in my favorite chair. I live at home with moms. I'm not exactly a "go-getter" when it comes to job hunting. I have had similar addiction problems, mostly with the fire water. My non-existent social life was a result of my intolerance for stupidity. I, too, became either bored or irritated in social situations. The testimony is right here in the journal. Oh, the hypocrisy! Nonetheless, my contact with baby must be minimized.
The weekend is now more than a refuge from wage slavery. It is also a sanctuary of sanity. Life can return to a familiar, albeit comatose, vein. Yesterday, I neglected to mention that I am certain the rumor mill, at least amongst the students, is churning away at the Asylum. It is becoming plainly clear that Mary Ann has been a fixture in my classes for a week now. My students are keenly aware of this. It was much more obvious when Raelynn, Tiara, and Jennifer were standing outside the door with smirks on their faces. I was talking with Mary Ann at the time. Since they are actually in Kevin's class, I was certain that they came by to check out their suspicions. This was prior to their departure to Taco Bell. I suppose that these suspicions have merit since it is obvious that Mary Ann and I are not talking about the curriculum, what with the laughing and joking around and all.
I walked to the gym this afternoon to do my usual workout. Moms was feverishly cooking a whole mess of food on the decrepit hibachi. I assumed that the dolt file clerk was coming by later. So, after my workout, I walked to the smaller NAPA Auto Parts store in Koko Marina. I bought a flexible extension for my grease gun. Then, I ended up at Starbuck's. I bought a Mocha Frappacino just for the hell of it. I sat on one of the concrete benches and watched all of the idiots driving around in the parking lot with their new cars. I walked home at a leisurely pace but, when I arrived, I saw that the dolt file clerk had not left yet. I almost delivered street pizza listening to the way the dolt was patronizing moms. I heard the dolt mention that she makes $18 per hour. Wheee! So, why can't the Ninja Turds save any dough? It doesn't matter. Moms will soon give them the house for nothing. I would guess that the Turds will be moving back in when Turd Jr. turns 10 years old, at the latest. That gives me only two more years maximum before I must move out.
I tried to complete the lube job on my six-four, but I believe that the grease fittings are all clogged. The flexible extension is made out of rubber and expands, so there is not enough pressure to force the grease into the fittings. I will have to try again tomorrow. I also noticed that there is a significant amount of rust building up. One of my skid plates looks pretty bad. My six-four is on its last leg. The State finally sent me my check for my amended tax returns. I was shortchanged about $200 or so. Damned chimps!
I'm only going to discuss this matter once, just for the record. I have been extremely bothered by issues concerning mortality and my own limited future. The by-product of the latter has been my mission to find meaning in life. I am not really concerned that the Ninja Turds will end up with moms' house since they are "entitled" to it. I am more concerned about the nature of my existence when moms is no longer around. My parents were probably disappointed that I never married. Pops had brought this up just a few months before his untimely end. I suppose that it bothers me subconsciously as well because I am looking at a fairly lonely existence in the not-too-distant future. That's probably why I have been questioning the monk life-style. I had actually received the e-mail from Mary Ann requesting a conference earlier last week. I was not going to answer it. On Sinister Kahuna Day, I saw Mary Ann wandering around the Placement Office across from my class. I never realized what a babe she was. That's when I couldn't log on to one of the computers quick enough to respond to her e-mail. She came by less than an hour later. My motivation is clearly obvious, and it was a sickening display of Pavlovian behavior. Let's face it — I am in awe of Mary Ann. This has affected my judgment apparently. I am certain that Mary Ann only seeks my friendship because I am the only one at the Asylum whom she can relate to and trust. I am also over twice her age. Continued "fraternization" will only provoke my mind to play tricks on me. Therefore, I must mummify the situation now. I must "disassociate" myself from her.
Sunday September 22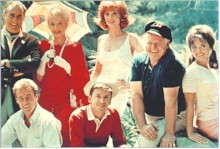 The whole situation, as some have stated, is beginning to look more like an episode of Gilligan's Island. Where's the Skipper? Sheesh! Moms' house has had an ant infestation for months. I located the ant colony a while back. It's in roof. When Mr. Turd painted the carport, he first caulked all of the exposed gaps and seams. Naturally, this protected channel was perfect for an ant colony to thrive. I became aware of this because water became trapped in these channels when the old roof leaked. That caused the paint to bubble up. I finally scraped off the caulk and sprayed insecticide in the suspected areas. Thousands of ants dispersed. I spent about an hour on this project. I also told moms about it. Moms was not too interested because Mr. Turd is a carpenter. He can do no wrong. I will be leaving all of the damaged areas untouched. This will be Mr. Turd's problem once he assumes the title to the house. There are numerous small problems that require attention. I just keep putting them off. My priority is the houseboy and yardboy chores. Nothing more, nothing less.
I completed the lube job on my six-four. The problem, I discovered, was that I did not install the cartridge properly in the grease gun. What a maroon! After that, I continued with rust treatment. Shirley called this afternoon. We talked for about 45 minutes. We had an interesting conversation especially when we diverged to the topic of da wild thing. Shirley disclosed that her former BoyToy had decided to terminate the relationship after they did da wild thing the night before. She felt "used." I posed the hypothesis that perhaps she was not wild enough during da wild thing. All hell broke loose. Shirley is not used to discussing such personal matters with a monk. Of course, Shirley has never understood why her relationship fizzled. I offered her my opinion, but she can't seem to buy the story. Too bad. I know that it's true. Even though I am a monk, I am still a guy.
I almost did not go to the gym this afternoon. I was lapsing in and out of a coma in my favorite chair. At four o' clock, I decided that I had to go. So, I walked down to the gym. I felt much better afterward. My Bose Acoustic Wave has been unwrapped in anticipation of my usual Sunday night ritual. Back to the salt mines tomorrow. "There's Gilligan. The Skipper, too. The millionaire, and his wife. The movie star. The professor and Maryanne. Here on Gilligan's Isle." (sing along)
Monday September 23

Mary Ann came by my class this morning. She had a Jamba Juice smoothie in hand. She wanted to know if the university offered a computer hardware class. She only stayed for about five minutes. I looked up the information on the Net and then dispatched one of my students to deliver it to Mary Ann. I was in a bad way for a few minutes but, after that, I laughed at my stupidity. "Welcome to the life of a chimp," I told myself. In the course of a week, I had lost my senses in my inane search for redemption. As I have stated before, people like Pseudo-professor Robert, The Master, and myself are in this position because that is exactly where we belong. Granted, some of us may not adjust to the situation well. However, there are clear indications that our destinies were not solely determined by fate. It really was a matter of choice. What throws a blackeye in da game is biology, namely da wild thing. The latter, I believe, is what either motivates a normal guy to take action or catapults him into a state of frustration intense enough to produce psychosis. Normally, this is a Boolean condition. However, I further believe that there are a few of us who can hover in a nebulous "quiescent" state without adverse effect. This is what I refer to as "the life of a chimp." As for me, I keep straying off of the path. However, I eventually return, gaining even more inner strength. I once believed that human interaction was at the core of our existence, the essence of "meaning." The consumerist society has changed that. Human interaction is merely a sequence of cheap business transactions. A con job. We have always been purposed to communicate with a higher source. The sinister kahuna has tried hard to cause my fall, providing delectable temptations like Mary Ann. So close, but so unattainable. Now that I've exposed the ruse, I laugh out loud. Baha! Ha! Ha! Haaaaa!
Moms went to see an opthamologist today. Moms' vision has been worsening. The doctor wants moms to consider laser surgery again. However, there was another twist to the story. According to the doctor, there were indications that moms may either have diabetic symptoms or high cholesterol. Moms seemed worried. I was more concerned that moms may be a victim of a quack. Moms is planning to see her physician about the matter.
Tuesday September 24
An uneventful day. Mary Ann did not stop by my class, nor did I see her wandering around the hall. Odd, isn't it? For a brief moment, I felt like a chimp without a banana. Later, I realized that life has returned to its normal state. To celebrate, I restored my monk haircut. This time, it was a crappy job. I really didn't care because I am not planning to impress anyone. My favorite Asian babe was not at the gym today. I actually enjoyed my workout. I am not sure why I discuss these trivial encounters with babes. For the most part, I have noticed that I maintain a somewhat adversarial relationship with most babes, even with the ones who are supposedly friends. This seems to be a second-nature response, and I believe the motive is to maintain safe distance. Whether imagined or not, I always sense that the babes are trying to bamboozle me. So, I beat them to the punch. That is also why I am rarely a victim of their wily ways. As you can probably guess, this modus operandi is what insures no threat to the monk life-style. And, it is a more proactive version of the eunuch-like behavior and Data-like personality. The latter also seems to be the difference between myself and other chronically single guys. I am certain that Pseudo-professor Robert and The Master do not interact with babes in the same manner as I. They, like other guys, are always in "courtship" mode. One does not have to be sociologist to observe this phenomenon (see Monk's Guide to Dating).
I sent e-mail to Tom in Convalescent City. I also want contact a few other people from the distant past. I also received e-mail from my long-lost virtual homey Tom, whom I believe once went by the alias, "Chicken Guy." Remember when he wrote "Ode to the Monk" back in this chapter? I also have to adjust my e-mail filters because I happened to look in the trash and saw an e-mail from Tiina in Finland as well. Man, it's like "Old Home Week." Tears came to my eyes. It's hard to believe that the journal is in its sixth year of continuous service. It is even harder to believe that virtual homeys from way back still remember the ol' lavahead. I am touched.
Wednesday September 25
"I'm going to lose my empire," Mary Ann said, as she walked into my class. "What? Is Phillip returning?" I asked, in obvious shock. Apparently, Mary Ann is being relocated to a cubicle. She was attempting to yank my chain because I had previously urged her to build an "empire" in order to maintain job security. We ended up talking for over an hour. She kept looking out the door nervously, no doubt in fear of Roach. I printed a sign with the word "Testing" on it. I affixed it outside the classroom and shut the door. I could not help but notice what a babe she is. Mary Ann is a brunette, of course. She has long, beautiful hair. She wears little makeup, if any. Her features look more Latino or Hispanic. She most likely would pale in comparison to many of the other drop-dead gorgeous babes, since she does not wear anything flashy or scandalous. Mary Ann just has a natural beauty that defies description. As you can probably guess, this encounter with Mary Ann has once again weakened my resolve. She seems so nervous, so unsure of herself. Today, she was fiddling with the stapler on the desk as I was talking with her. She opened the stapler and pushed the stick of staples back and forth in the track. Later, she was fidgeting with a piece of scrap paper. And, as always, she was playing with her long, silky hair, putting it up with a hairclip, then releasing it. In a way, it is refreshing to talk with a babe who is not full of herself. Yet, ironically, these traits of modesty will only work against her in the world of wage slavery. From what I can tell, several staff members have already been trying to put the make on her. They have been visiting her in her office and talking to her. Apparently, they have not impressed her. I had intrusive thoughts about her for the rest of the day. The sinister kahuna is working overtime on this one. I lamented that I am not 15 years younger. Alas, I am but a monk.
Moms told me that Mrs. Turd's car was stolen last night. It's not worth much since it is a 12-year-old Jeep Grand Cherokee. It was discovered later in the day at the Polynesian Cultural Center in Lai'e. All the crooks wanted was the stereo, I didn't care one way or the other. I could have placed some kind of "karmic" value upon the event. Does it matter? We will all be haunted by misdeeds of the past. Crime is on the rise in Hawai'i. The downtown branch of the Bank of Hawai'i was closed this morning because of a robbery.
The e-mail from Tiina in Finland only contained an attachment titled, "Ennead, On Beauty." I read the translation of the treatise by Plotinus, finding it quite interesting. Of course, I kept having intrusive thoughts about Mary Ann during the reading. By the way, I call her "Boss" now. I was intrigued by this quote: "But how are you to see into a virtuous soul and know its loveliness? Withdraw into yourself and look. And if you do not find yourself beautiful yet, act as does the creator of a statue that is to be made beautiful: he cuts away here, he smoothes there, he makes this line lighter, this other purer, until a lovely face has grown upon his work. So do you also: cut away all that is excessive, straighten all that is crooked, bring light to all that is overcast, labour to make all one glow of beauty and never cease chiseling your statue, until there shall shine out on you from it the godlike splendour of virtue, until you shall see the perfect goodness surely established in the stainless shrine."
Thursday September 26
Roach is totally out of control. Today, he went off on a yelling tirade, this time with Kevin. I could sense that Kevin was shook up. The whole world seems to have become a pit of ugliness. Greed and corruption abound. Asswipes are proliferating the landscape. In his anger, Kevin suggested many forms of retribution. However, it was my turn to offer the advice that Roach's misdeeds will come back to haunt him without our intervention. I was inspired by the quote of Plotinus. I must work on purifying my inner self. Even with all of this scum around me, I do not need to capitulate.
Because of the Job Fair at the Asylum, I was only able to briefly chat with Mary Ann. I have come to realize how foolish was my fixation with her. My energies are better spent on purifying my inner self, as I stated earlier. Is that not all which matters? I have not obtained inner peace. I have let marginal thoughts and marginal asswipes influence and adulterate my soul. I was gradually becoming one of the consumerist clones. I have returned, once and for all, heeding the admonition of my buddy Bud. I must stop appeasing the flesh with forbidden pleasures, the latter serving only to weaken the spirit. Redemption can only be sought from within.
Friday September 27
I was quietly reveling in my newfound emancipation from the desires of the flesh. I felt a sense of renewal and conviction, that is, until Mary Ann sashayed into my class. She wanted to discuss the shortcomings of the new textbooks. We chatted for an hour. The textbook discussion lasted all of ten minutes. Mary Ann mentioned that she's been stressed out. That's why she has not slept well in a while. I told her that I have been suffering the same affliction. Mary Ann did not disclose what was bothering her. I believe that I may have tried too hard to pry that information from her. The sad part is that I found myself back at Square Zero concerning my resolve. Monk or no monk, I can candidly admit that talking with a babe like Mary Ann for an hour is a true test of mettle. Obviously, I am failing miserably. After she departed, I felt as though I was in a trance. Remember the old adage, "There's no fool like an old fool"?
During the time that we were chatting, I observed a staff member look in and claim to be checking the fluorescent lights. Then, Bug came by. We had a few textbooks open, so Bug assumed that we were discussing the curriculum. Raelynn, Tiara, and Jennifer stopped briefly in the doorway with the same silly smirks on their faces just like the last time. Sheesh! Kevin said that Roach would not even look him in the eye today. I am just wondering when I am going to hear about my "fraternization" with Mary Ann.
The rest of the day was uneventful. I tried unsuccessfully to not think about Mary Ann, knowing full well that baby could unwittingly cause my demise. Pseudo-professor John and I ended up at the Zippy's in Koko Marina for dinner. We had a nice chat about the usual nonsense. I asked about his "pen friend" in the Philippines. Apparently, he has decided against pursuing a relationship with her for the time being. I warned him that he could end up like the ol' lavahead if he is not careful. Lord knows, I am thinking about this matter more and more with each passing day.
Saturday September 28
I received another check from the State yesterday, so I was not shortchanged. In fact, the total refund came to $620 or so. I'm not sure that it matters since the equity markets are on a downhill slide. October will probably be a really bad month. Perhaps it is time for me to finally invest in gold bullion. I can only suspect that the Fed will eventually lower interest rates again, further inflating the credit bubble just to eke out the last bit of consumer spending possible. The current buzzword in the alternative financial media is "deflation." I could go on about this and other disturbing events, but no one is really interested. That's one of the reasons why I feel so alienated. I find that most people have no idea what I'm talking about, or they are chimps who have bought into the propaganda that they have been fed. What is truly sickening is how academia is now populated by these kinds of chimps. Everyone is afraid of speaking the real truth for fear of losing their jobs.
I've been doing a lot of thinking, primarily about the concept of "right place, wrong time." No, it has nothing to do with Mary Ann. As we inch further toward a colonial invasion of Iraq, we must realize that we have been fortunate to not have been born there. It is only pure happenstance that our souls end up where we are. Many of those people will have their lives extinguished for no other reason than the fact that they exist in a certain locale. The misery that humans inflict upon each other makes no sense. This is puzzling since we know that we have come from a common source (whether one believes in evolution or creation).
Malia's father's house in Niu Valley burned down early Thursday morning. There was an article in the paper with a picture of what's left. Oddly, there were absolutely no names included. There was mention of a daughter who was also in the house at the time. Oddly, I had seen Malia's car parked there the morning before when the express bus passed by. Malia's father is a former cop, so I assume that strings were pulled to remove the names from the article.
I walked to the gym this afternoon after spending considerable time lapsing in and out of coma in my favorite chair. I was feeling rather unmotivated. Then, I realized that I was experiencing exactly the same lethargy that Mary Ann had described of herself. I had to force myself to go to the gym. When I returned, I did my yardboy chores. If I did not learn how to force myself to do what needs to be done, then I would be in a petrified state in my favorite chair all weekend. I'm not sure what is affecting Mary Ann, but I have a good idea about what is bothering me. It's all coming back again like a bad sitcom.
Sunday September 29
I feel as though life is passing me by. Oh, how many times have I written this? How many times have I compared my life to that of other people? Sometimes I wonder why anyone bothers reading this drivel. I am strange, as Shirley is often quick to point out. I don't fit in anymore. How could I? The beliefs and behavior of the majority are askew of anything resembling common sense. The sole motivation for them is self-gratification, be it pleasure or standard of living. Naturally, there is no give and take. It's all or nothing.
On Friday, I was able to chat with Pseudo-professor Dorothy. She has been distant lately. It turns out that her brief encounter with a gentleman who lives in the same condo complex had fizzled out. "I was euphoric," she said, describing her attitude back then. She even purchased a new, red convertible. Now, she just wants to be a "responsible grandmother." Reaction formation? Probably. During our dinner, Pseudo-professor John had asked me if I wanted to correspond with his "pen friend" in the Philippines. He said that he is trying to find other guys to write to her. From what I understood, he initiated this particular friendship through a "mail order bride" Web site. In fact, he knew all of the specifics concerning the paperwork for marriage and naturalization. What I found odd was his sudden retraction. "What do you get out of this self-sacrifice?" I asked. He seemed perplexed by my question. "I am happy with my life as it is," he told me. Yet, a few minutes earlier he expressed gratitude that football season will give him something to do. He has only one good friend who is still single. They both lead similar lives, and they both lament about not having any babes. Who am I to talk, eh? Pseudo-professor John will be able to live with his mom indefinitely. He has no incentive to move out. I see the same attitude in Shirley. They are very lackadaisical about everything because they are comfortable, and they have little in the way of real responsibilities. Thus, they never grow up. This is part of what I call "the old local ways." Shirley has only lived away from home for a few months when she moved in with her old BoyToy. Pseudo-professor John spent about year away at a mainland university but didn't like it. They have never become independent.
My situation sounds like a lapse of "the old local ways." However, I am here for a specific reason. My feelings of "life passing before my eyes" have more to do with my sacrifice of independence. Yet, I am not comfortable. I know that my time is limited. I walked to the gym later in the afternoon. Moms told me about some quackery concerning the blood test she must take tomorrow. I exploded in a rage, obviously because I was in a bad way for most of the day. Aside from thinking about my pathetic situation, I had intrusive thoughts about Mary Ann. I unwrapped my Bose Acoustic Wave every evening since Friday. I had hoped that the psychotic classical pieces on public radio would distract me. Not so. Desperation must be wielding its ugly head. Fortunately, I have not done anything stupid yet. I know that I must "disassociate" from Mary Ann, but how? I actually look forward to seeing her. In fact, that is about the only reason why I don't dread going to the Asylum. The real problem is that I am in some kind of euphoric trance after talking with her, which usually lasts the remainder of the day. As I know that nothing will ever happen between us, I feel even more stupid admitting this moronic "crush." It is almost as ridiculous as Vanessa's crush on Ryan. However, I have vowed to spare no foolishness in the journal. This is real life like you've never seen before. Sheesh!
Monday September 30
I was standing in Kevin's class when Mary Ann appeared in the doorway. Baby was dolled up. I almost lost my mind. She wanted to talk about the computer hardware class again. However, there wasn't much to discuss. We walked back to my class and ended up talking for over an hour. I surprised myself because my mind did not play any tricks on me. I remained collected. Mary Ann was laughing a lot more today, somewhat flirtatiously and often shielding her laughter behind the sheets of paper in her hand. I also noted a lot of "displacement gestures" on her part (see Monk's Guide to Dating). Anyone observing this has got to know that we are not discussing the curriculum. I was not exactly in an euphoric state after our chat. I see how spellbound I am, and it will soon begin to affect me in adverse ways. My so-called "resolve" has all but completely dissipated.
I was surprised to learn that Mary Ann has actually pondered some of the things we've discussed. Yet, she still won't say what is causing her so much stress. She has indicated that she does not want to work at the Asylum much longer. Can you blame her? However, she has not been looking very hard for a new job. Most of what she tells me is conflicting, like subterfuge. This is a common babe strategy. No doubt, this proves that my buddy Bud was correct all along — all babes are "dangerous," even the nice ones. What worries me is that I can sense a strong, instinctual drive building up within which may force a move toward a more proactive stance. This drive is about ready to override any remaining safety mechanisms in place. I am not talking about any rookie maneuver (read: bust a move on baby). Rather, I am referring to the invocation of the "power over women" that Caine (as the Sorcerer) possessed in Shock to the System. It's a scary feeling because I should know my place. The Master was always quick to remind me of this. What exactly am I doing? When one plays with fire, one is likely to get burned.
Tuesday October 1
Once again, I felt like a chimp without a banana. I did not see Mary Ann at all today. Later, I laughed to myself because I realized the sheer folly of my ways. I could have stopped by her office, but I knew better. I felt a renewed sense of vigor and commitment to the monk life-style. I asked Kevin what his wife's age was. He told me that she was ten years his junior. I was not surprised. I suppose that my motive for asking was to look for a rationale to go for broke. I have decided that the monk life-style is the best course to pursue. After all, I estimate that I have only 25 more years left on this planet. Life really is too short. I have tried to insure that I would have no regrets, but that was foolhardy thinking. There will always be regrets. My greatest dream was to visit the Cradle of Civilization. However, that will never happen in my lifetime. The area is ravaged by war and may soon be obliterated by the warmongers and religious fanatics here and abroad.
I was able to go to the gym this afternoon. My favorite Asian babe was there. Haven't seen her in a week. The lockout at the docks on the West Coast has not affected us yet. There has not been any foolish hoarding. Last night, I deliberately purged my address book in my Palm IIIe, so I no longer have any way to contact what few friends I have left. I also discovered that my Palm IIIe would not be compatible with the new iSync software for my iBook. Essentially, I have all of this "digital hub" software but no peripherals. Sheesh! Yesterday, I ended up talking with one of the babes in my class at the university. At one point, she said, "May I ask how old you are, if you don't mind?" I did not give her a direct answer, but I found the question odd. Gernine is an Asian babe, originally from the Philippines. Her father is apparently a bigwig for Coca-Cola and is currently in Nigeria. Her mother is in Cali. She has spent the last three years in a boarding school in London. Baby is a hottie. Perhaps I am just imagining things, but I have noticed something really strange in the way she looks at me ever since the first day of class. In her presence, I feel a real sense of danger.
Now that we have returned to reality, I can summarize this foolish infatuation with Mary Ann. At first, I thought that desperation was wielding its ugly head. However, that is not so. Naturally, I was smitten by her youth and beauty. However, she possesses a personality rarely displayed by contemporary babes. She is very modest and somewhat shy. She's intelligent, but perhaps a little too passive. She does not appear to believe that guys are all evil. What is refreshing is that she is sweet, unlike the myriad cynical babes who await any opportunity to unleash their fury. Make no mistake, she is not subservient. She is not the epitome of the "typical Asian babe" stereotype. Some very fortunate guy will end up with her. I hope that he treats her well and appreciates what a real gem she is. I am not putting Mary Ann up on a pedestal. She, like all of us, has faults. At least I now know that there are some good babes out there, as a few people have told me. I'm a believer. Now, let's return to the path of the lowly monk, shall we?
To be continued ... Go to M.15
| | |
| --- | --- |
| LoserNet | © Copyright 2002. All rights reserved. |